When it comes to wet & wild water parks in Dubai,  Aquafun Water Park Dubai is the premier destination. It's one of the largest inflatable water parks worldwide. Jumeriah Beach Residence in Dubai offers the ideal day out for the whole family – get your tickets now and make the most of it!
World's Largest Inflatable Water Park
If you're searching for an exciting place to spend some time, Aquafun Water Park Dubai is an ideal option. It is one of the newest attractions in town and provides visitors with plenty of chances to have memorable moments with family, friends or kids. Jumeirah Beach Residence's largest inflatable water park, The World Waterpark, is open all year long to visitors. This award-winning park boasts over 110 thrilling games that you can try out in the water and ensures you make some unforgettable memories.
This park covers 2,700 square metres and extends 25 metres into the sea. Its 74 obstacle games are suitable for people of all ages and abilities. These bouncy obstacles are designed to test your balance and make it challenging to run, jump or slide without falling into the water. In addition, there are other games and challenges like swinging bridges, rippled slides, blockades and monkey bars.
This amusement park, situated near JBR on the Gulf, recently earned a Guinness World Record as being the world's largest inflatable water park. Opened three times its original size since 2016, this expansive playground now spells out "I love Expo 2020 Dubai".
This inflatable water park was created as a more eco-friendly alternative to traditional water parks. It's the perfect place for people to get some exercise during summer and stay cool at the same time. We highly recommend booking a vacation rental close by if you're thinking of visiting this amazing attraction.
Splish & Slither Your Stress Away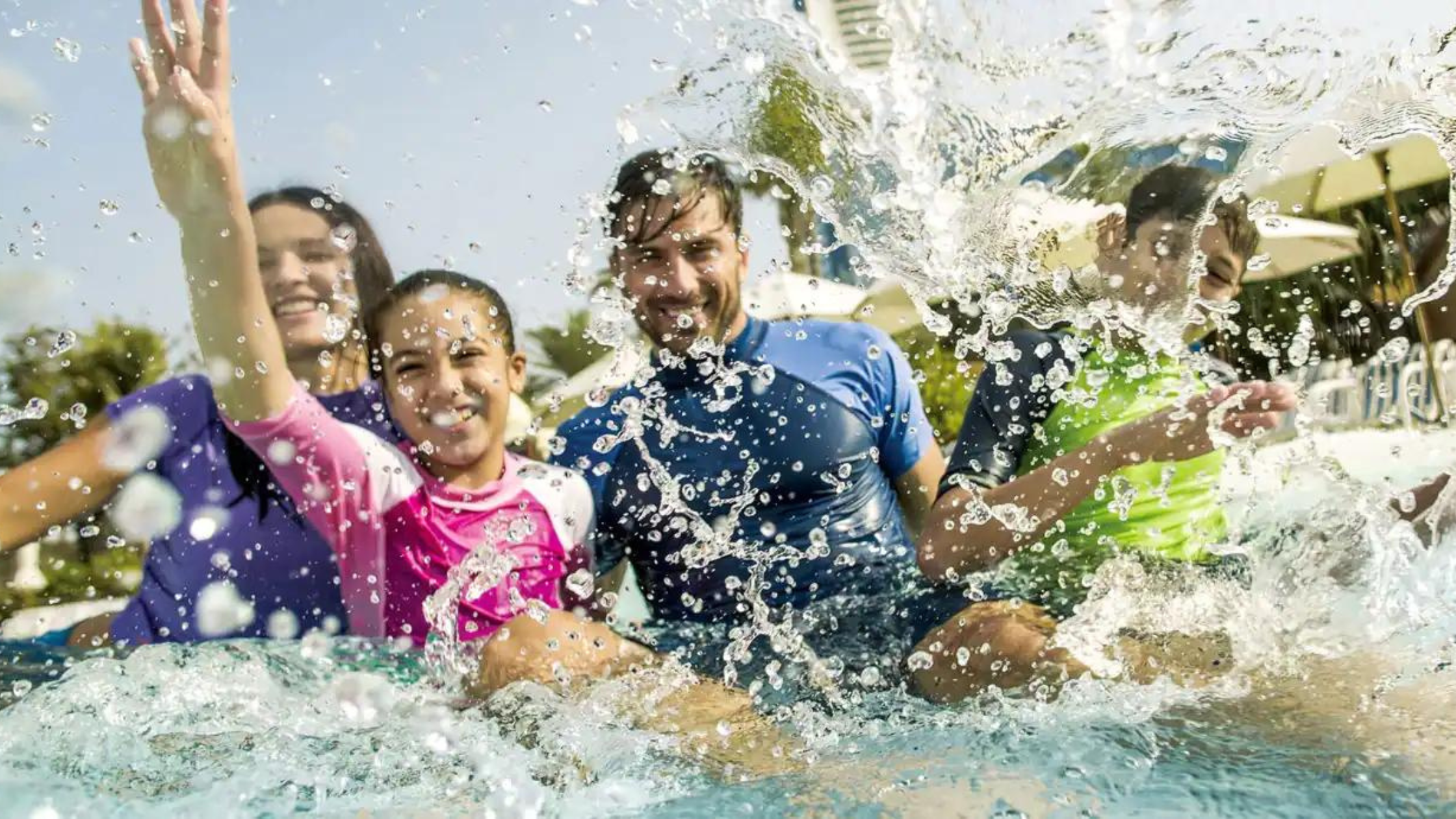 Aquafun Water Park Dubai is the ideal spot for fun in the sun! Situated right at JBR Beach, it's a must-visit for visitors and residents alike! As a leading manufacturer of inflatable and swimming water parks, Aquafun recognizes the significance of both design and function. Not only do we prioritize aesthetics, but also ensure all elements are of superior quality so players can feel secure playing within and around them.
The company's OCEAN LINE is a purpose-built product that has become the gold standard in design, functionality and safety. It makes an ideal choice for any large pool facility or creating family friendly options at seaside open water parks.
The OCEAN LINE boasts some of the most innovative technology and features a number of technologically advanced elements that set it apart. Notably, this is the first line in its class to have both wave generator and jet streams integrated into one design.
The company's newest and largest waterpark is sure to captivate visitors of all ages, from toddlers to the elderly. Aside from its main attraction, visitors will find plenty of interactive games and obstacles that will keep both kids and adults busy for hours on end. Plus, it's a great spot to relax with a refreshing drink or meal after an enjoyable afternoon in the sun.
Thrilling Games & Obstacles
Are you in search of an exhilarating adventure or simply an enjoyable day out, this world-class water park will provide plenty of laughs and memories? Run, slide, jump and fall through a bouncy obstacle course that's sure to leave you feeling refreshed. Aquafun, situated in Dubai's most beloved beach resort, JBR, is the largest inflatable water park in the world and promises endless hours of thrilling fun for everyone in your family. Open all year round, visiting Aquafun Water Park Dubai should definitely be on your must-do list when visiting Dubai!
Are you up for some water adventure and don't mind getting wet? The Leap of Faith and Poseidon's Revenge are two thrilling rides that will put your fear of heights to the test! The former involves taking a see-through tube that drops you down; while Poseidon's Revenge sees you plummet down an almost vertical drop.
This park also boasts a lazy river and family ride called Manta that's ideal for little ones. Treat yourself to a meal in one of the many fine restaurants nearby and make the most of this place that is jam-packed with activities. This water park offers an array of obstacles and challenges that require you to climb, crawl, slide and walk through long hollowed beams. Not only is it an excellent test of strength and agility but also a great way to burn calories and melt away stress.
Great for All Ages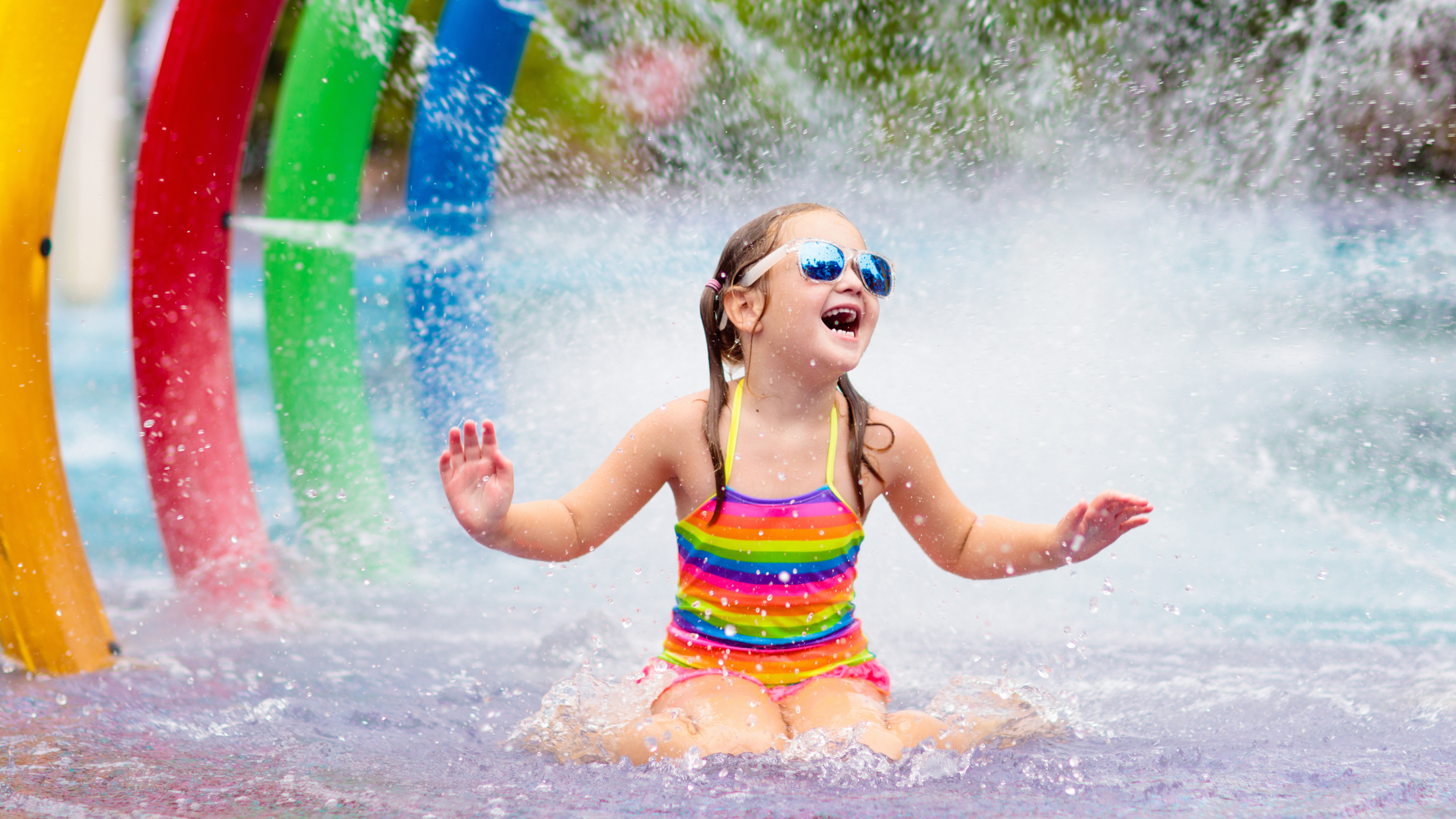 Visiting an aqua fun park is the perfect way for families to have some fun together. These attractions cater to all ages, usually offering various rides, slides and water activities that will appeal to everyone's taste. Not only do these places provide hours of enjoyment for everyone involved but they may even help develop swimming abilities in children!
Swimming pools are best enjoyed by experienced swimmers, and most offer a diverse selection of rides and attractions that will please the whole family. From gentle kid's slides to high speed thrills, many offer something for everyone. Plus, some even feature splash pads where babies and toddlers can have some fun in the water.
When booking a water park visit, there are several ways to get the best price. Be aware that these places tend to be popular and can become very crowded, so try your best to book in advance if possible and avoid visiting during school holidays. Start by checking Aquafun's website for the latest prices and deals. Alternatively, you can save money by combining multiple parks into one with a multi park pass.
The big news in water park innovation is the variety of features, such as a snake pit and slide that shoots water out of a tube. There's also an interactive splash pad for kids and wave pool. However, none can compare to Slidewinders: three slide body slides that must-try when visiting an aqua fun park in Dubai. Another popular trend is using LED lighting which enhances the experience with more vibrant hues.
Safety First
This floating water park offers an array of inflatable cylinder rides, undulated slides and swings for everyone to enjoy. It's a surprisingly enjoyable way to spend a day outside under Dubai's sun with plenty of Instagrammable moments guaranteed. At Aquafunparks, safety is always top of mind. All elements are equipped with safety straps and the pool is always supervised by eight highly-trained lifeguards at all times.
This expansive water park sits right by the sea and boasts 72 obstacles. Such as sliding and swinging bridges and other attractions. It's suitable for all ages and fitness levels and makes an excellent venue for birthday parties, school trips or corporate events. Family fun at its finest: With up to 8-9 lifesavers available 24/7 during opening hours. You can guarantee a day in Dubai's sun that your kids will remember for years.
If you want to make your visit extra special.  We suggest purchasing an all-day pass so that you can stay longer and take a break for lunch or refreshments. This way, you won't feel rushed off or overwhelmed by crowds as much.
This way, you won't feel rushed off or overwhelmed by crowds as much.
At Aqua Fun Park, a minimum age of six years is required to enter the park. Professional life guard supervision is provided 24/7. We require participants to be physically fit and healthy with a weight limit of 120 kg. We do not encourage individuals with medical conditions such as pregnancy, epilepsy, breathing or heart related issues, or those wearing casts to participate. It is the responsibility of all participants to dress respectfully and appropriately at all times. Aqua Fun suggests wearing clothing appropriate for the activity but which they don't mind getting damaged.