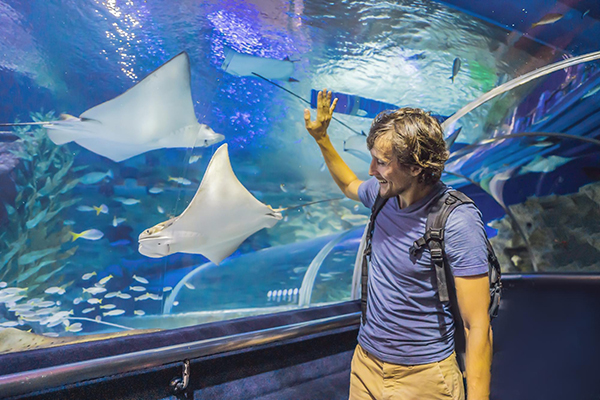 Underwater Zoo
Cage snorkeling is an excellent way to get up close and personal with aquatic life. This one-of-a-kind experience immerses you in an underwater aquarium via a Plexiglas or metal cage. It is a one-of-a-kind way to see over 70 different species of marine life, including sharks and rays. Children and adults of all skill levels can safely experience the underwater world. Each participant must be at least eight years old. You don't need a certification to participate in the cage snorkeling experience, unlike some other tour attractions. 300 sharks and over 70 other species of marine life can be seen in the 10 million-liter tank, which you can dive into.
Things you need to know before visiting underwater Zoo Dubai
Underwater Zoo Dubai
can be experienced in a variety of ways. You can go on shark encounters, cage snorkeling, or upgrade to a VIP experience, for example. There are also a variety of animals, including snakes and lizards! The Underwater Tunnel will take you beneath a massive shark and ray tank, complete with a creepy crawly zone.
More...
Tours that Includes
Underwater Zoo