Dubai Sightseeing Tours
Dubai Sightseeing Tours offer an exclusive chance to get up close and personal with some of the city's iconic landmarks. These tours come in both half and full day formats, featuring audio guides in multiple languages for optimal enjoyment during your experience. Discover a city of magnificent skyscrapers and vibrant culture on this one-of-a-kind excursion. Board an amphibious bus that covers both land and water for an unforgettable day.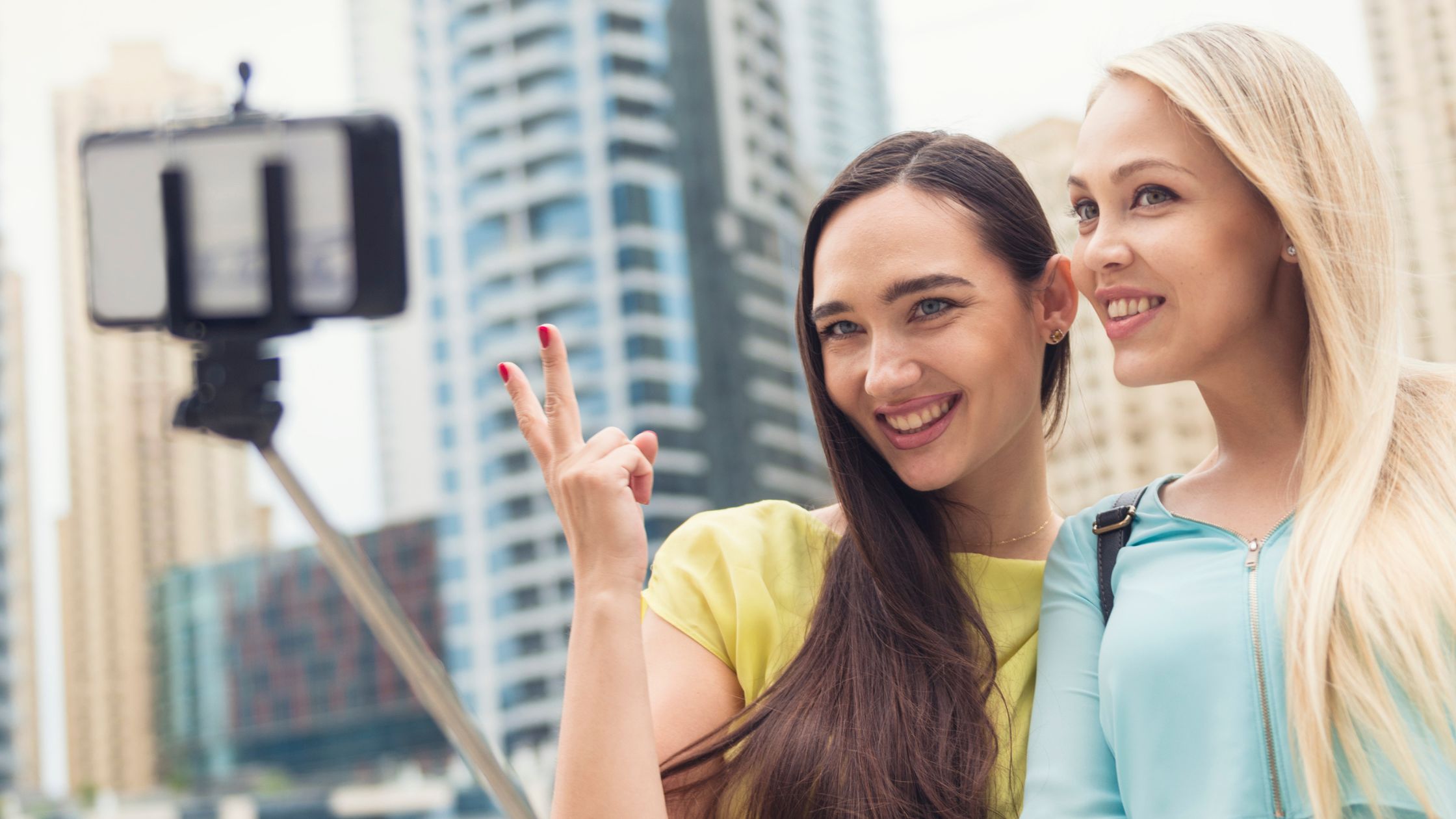 City Tour
Dubai is a modern city filled with captivating attractions to discover. From the towering Burj Khalifa to the chic Palm Jumeirah, there's something for everyone here. But there's also plenty more to discover within this vibrant metropolis – an ideal way to do this is through a Dubai Sightseeing Tours. There is a wide selection of tours to choose from, both old and new Dubai. For the fastest experience, consider taking a half-day City Tour which allows you to see all the major landmarks in minimal time.
Make the most out of your stay in Dubai's bustling metropolis with this comprehensive itinerary. Perfect for travelers with limited time or who have never visited Dubai before, you'll get to experience iconic landmarks such as Dubai Marina, Burj Al Arab and Burj Khalifa up close while visiting historic neighborhoods such as Al Bastakiya, Gold and Spice Souks and Dubai Museum.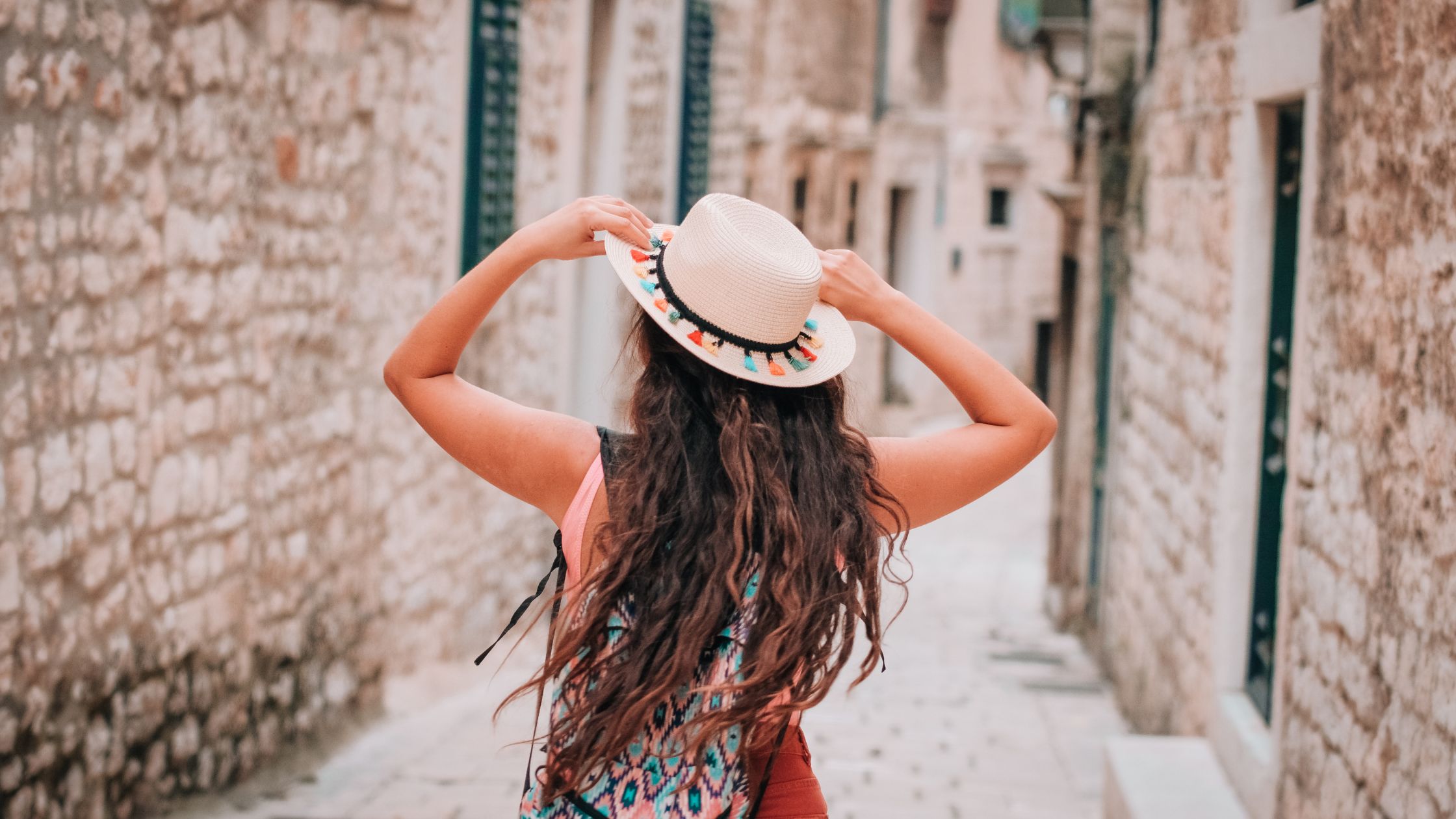 Take an authentic motorized 'abra' boat tour across Dubai Creek for an unforgettable experience. Plus, you'll receive an audio guide and complimentary souvenir. For an all-inclusive exploration of Dubai's top attractions in one day, the Dubai Classic City Tour is your best bet. Not only will you uncover its captivating charm and history, but also its contemporary glittering gems.
Major Places
This tour takes in the iconic Zabeel Palace, Al Farooq Mosque and Burj Al Arab. Additionally, you'll pass Bylantis Hotel, Palm Islands and Jumeirah Beach before proceeding to Sheikh Zayed Road for views of Dubai's most prominent skyscrapers. In addition, you'll visit the historical area of Bastakyia with a guide and gain insight into its early days. This tour also takes in Dubai Museum at Al Fahidi Fort, making it an ideal option for anyone interested in discovering more about this city's heritage.
Finally, enjoy an exhilarating quad biking tour through stunning desert scenery. This is an exciting way to experience the outdoors with plenty of chances to spot wildlife and breathe in some fresh air. Additionally, you'll get to relax in a traditional Bedouin camp for an enjoyable meal.
Hop-on/Hop-off Bus
Dubai is an internationally renowned tourist destination that showcases some of the world's most iconic landmarks and captivating attractions. Whether you're here to witness history in person at its tallest skyscraper or experience traditional Middle Eastern culture for yourself, there's something here for everyone. Experience all these stunning sights by taking a hop-on, hop-off bus tour. This is the ideal solution for travelers who want to see Dubai's iconic landmarks while having time to explore the rest of the city at their own leisure.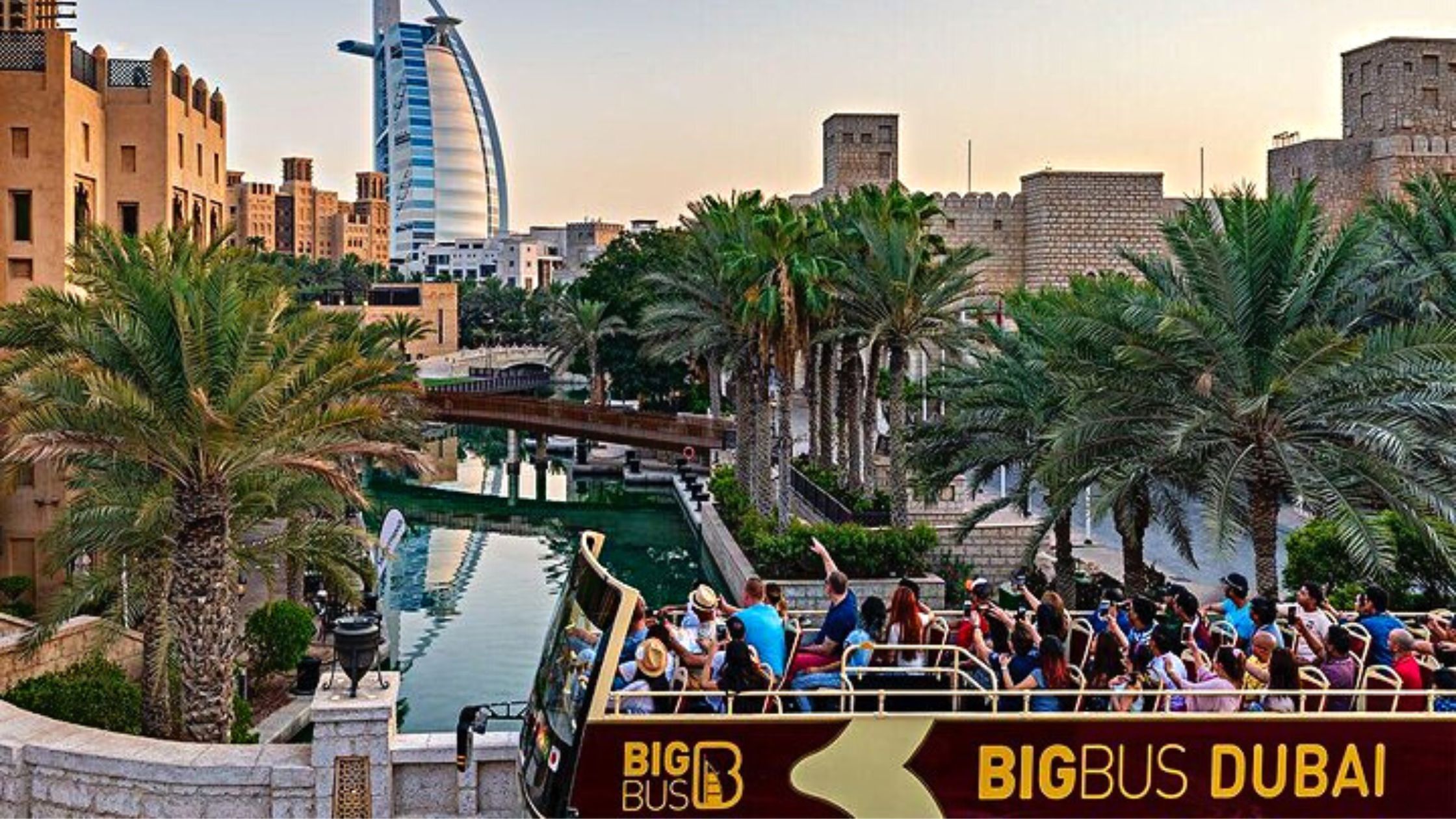 These tours typically follow a predetermined route and provide audio guides to maximize your experience. They come in various languages, so you can pick one that works best for you.
These Dubai sightseeing tours take you from Deira to Atlantis and stop at major landmarks and attractions throughout the city. These predetermined stops allow for plenty of time at each attraction without wasting too much of your day. When planning a tour, be sure to read the itinerary thoroughly and verify ticket requirements before booking. Some tickets allow for jumping off at any of the stops while others require you to remain on board and listen attentively to the tour guide's instructions.
The Best Way To Explore The City
Once you know where you're going, the next step is figuring out how to get there. If your accommodation is near major hubs, most destinations can be reached on foot or by taxi; however, if you want more of a challenge, renting a car and driving yourself around might be ideal. Aside from the bus, you can purchase a tour package that includes entry to many of Dubai's top attractions. These can be bought for 1, 2, or 5 consecutive days and are an excellent choice for people who want to see more of the city while staying within budget.
Another popular way to experience Dubai is taking a desert safari. On this tour, you'll spend the day exploring beaches and dunes, riding on camels, tasting traditional Middle Eastern cuisine. Depending on which tour package you book, you may even get to witness a sunset over the sand or take in some spectacles such as fire shows or henna painting.
Night Tour
Dubai truly shines in the dark, and you can take advantage of this sensation with one of these night tours. These excursions give you a chance to see some of Dubai's iconic landmarks such as Burj Khalifa and Mall of Emirates from an entirely new perspective. This tour takes you around Dubai City on a double-decker bus for two hours. The upper deck is open air for better views, while the lower deck has air-conditioning to keep you comfortable as you journey through Dubai City.
Your guide will be there to explain all the major sights of Dubai, giving you plenty of chances for photos along the way. Stops include Souk Madinat Jumeirah – an Arabian-style market overlooking the sea -, Jumeirah Beach and Burj Al Arab. On this one-hour cruise, you'll also have a photo stop at Atlantis Hotel on Palm Jumeirah – an artificial island shaped like a palm frond with crescent on top. As you gaze upon Dubai Marina and its city skyline from below, enjoy stunning views from the water's edge.
Dinner Options
Another option is taking a dinner cruise on the Dubai Creek, which offers passengers breathtaking views of the city and its iconic skyscrapers at night. This cruise is ideal for those interested in combining history, culture and gastronomy while visiting Dubai. Booking a dinner cruise in advance is recommended, as they tend to sell out quickly. Alternatively, the Alexandra Dhow Cruise in Dubai Marina offers an Arabic wooden dhow and live Tanura dance performance.
If you want to explore more of the desert, a morning safari is an excellent choice. On this tour, you'll have the chance to drive through dunes on a 44 vehicle and add on activities such as sandboarding or camel riding to your itinerary. Finally, for an unforgettable experience, a balloon flight is an ideal option. While these rides may be more costly, you'll get to view Dubai from above and take in its stunning views as you soar above the horizon.
Boat Tour
Dubai is an incredible city filled with stunning buildings, beaches and sand dunes. Its modern architecture combined with a vibrant cultural heritage make Dubai an unmissable destination to visit. One of the best ways to experience these iconic landmarks is with a sightseeing tour, and there are plenty to choose from. Some even include night tours which make for great photo ops!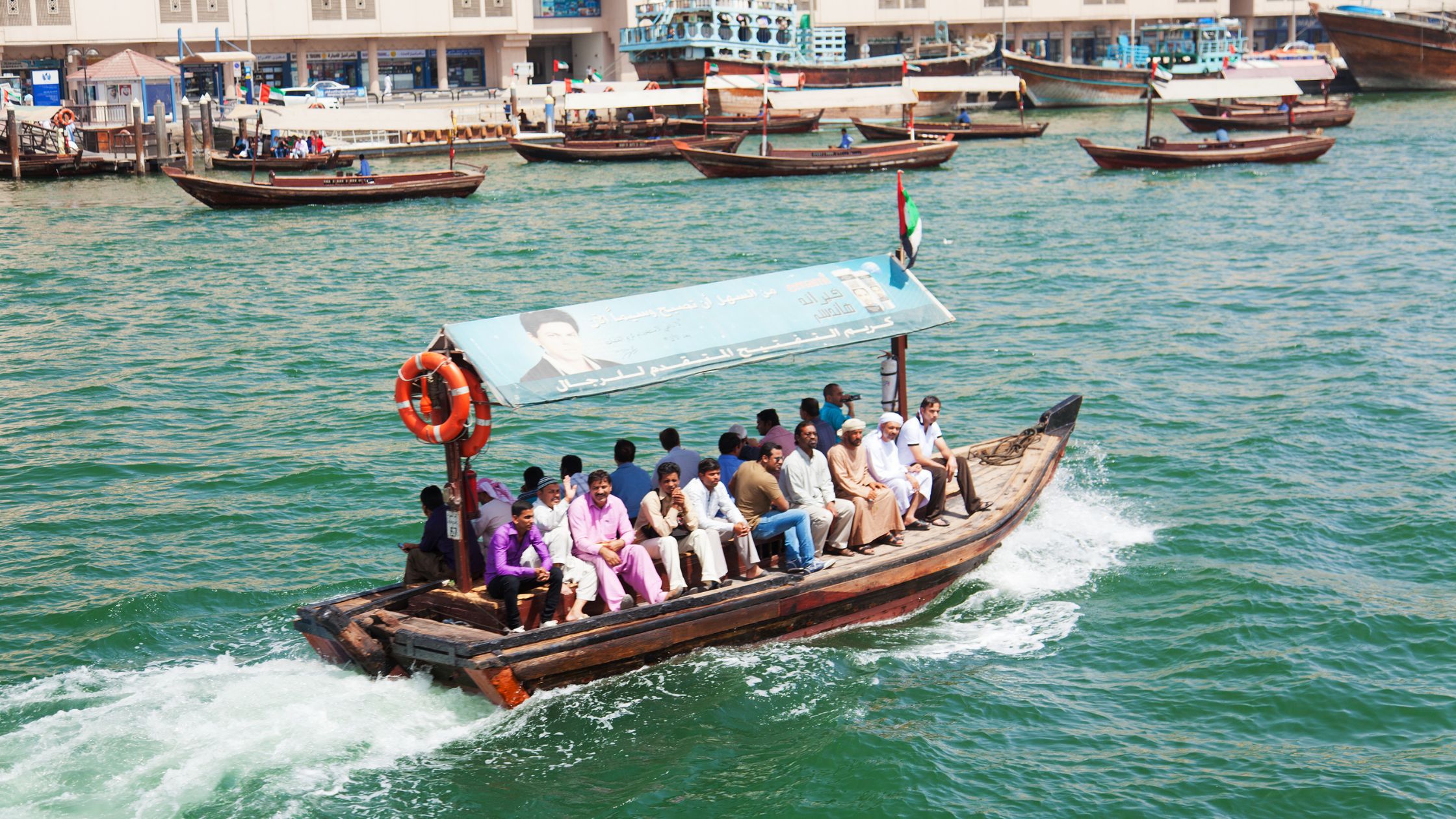 At the start of your tour, a friendly crew will welcome you and provide all necessary information. Once seated in your boat seat, you'll receive an informative safety briefing before embarking on an unforgettable journey through Dubai's top attractions. The Marina Cruise is an ideal way to take in Dubai's Marina and all its stunning structures. Additionally, you will get stunning views of Palm Jumeirah – a manmade island – and Atlantis – the world's largest aquarium.
If you're after an authentic experience, there are plenty of dhow boats that you can take out into the sea. So it's up to you which type of tour best suits your interests and budget – the choice is yours! The speedboat tour is the most popular option, providing stunning views of the marina, Atlantis and Palm Jumeirah in a short amount of time. This tour is ideal for those with limited time as it covers numerous landmarks within a brief span of time.