A vacation to the United Arab Emirates wouldn't be complete without experiencing a morning desert safari in Dubai. This exciting activity is the best way to see the stunning sand dunes in the United Arab Emirates. Captain Dunes is among the best trip companies that provide this exhilarating experience.
What is So Special About the Morning Desert Safari Dubai?
Morning Desert Safari Dubai is Captain Dunes' most popular excursion. However, we provide tours all across the United Arab Emirates. Enjoying a Dune Buggy Dubai, Quad Biking Dubai, and more are part of our fascinating trip package.
The Morning Desert Safari Dubai's main attraction is Dune Bashing. Driving across the sand dunes at high speeds in a 4×4 vehicle is an exciting adventure. Flying up and down the dunes as on a rollercoaster is thrilling and terrifying. Captain Dunes' professional drivers know how to keep you safe while also getting your heart racing over the dunes.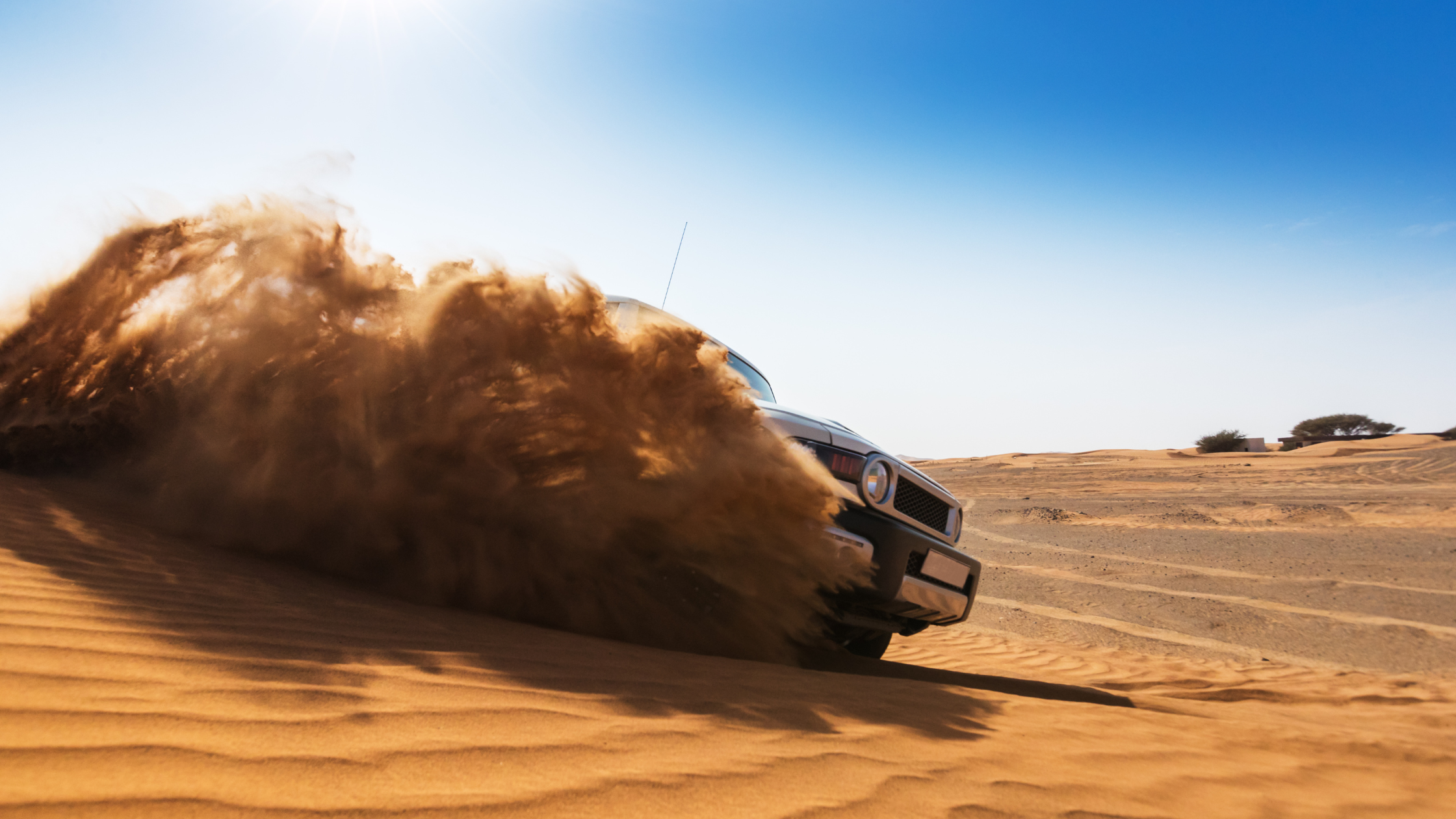 Sandboarding is often scheduled after Dune Bashing. Similar to snowboarding, participants in this sport ride sandboarding down the dunes. It's an entertaining and novel adventure that can't be had anyplace else. Sandboarding is fun for people of all snowboarding skill levels since it requires little prior expertise.
The Tanoura Dance is another highlight of the Morning Desert Safari Dubai. A skilful dancer spins in a skirt of many colours as traditional Arabic music plays in the background. This performance is a stunning look into the local culture and customs.
The Morning Desert Safari Dubai; A Fun Place to Be for Thrillseekers
Captain Dunes also provides Dune Buggy Dubai and Quad Biking Dubai for those who thirst for adventure. Dune Buggy Dubai is an exhilarating activity involving a buggy across sand dunes. Comparable activities include Quad Biking Dubai, where you ride quad bikes instead of buggies. These two pursuits are ideal for the adrenaline-seeker who dreams of a ride across the dunes.
Morning Desert Safari Dubai with Captain Dunes is, all in all, an adventure you won't soon forget. Discover the stunning landscapes of the United Arab Emirates while enjoying the thrill of dune bashing, sandboarding, and other extreme sports. The professional guides of Captain Dunes will ensure your safety and satisfaction, allowing you to build experiences that will last a lifetime.
The UAE Offers Never-Ending Adventures and Sightseeing Experiences
The United Arab Emirates (UAE) is home to various attractions, including the famous Morning Desert Safari Dubai. The Burj Khalifa, the world's tallest structure, is a must-see attraction. Take the elevator to the top for breathtaking views of the city below. The Dubai Mall, one of the world's biggest retail complexes, is another must-see. It has several shops, restaurants, and entertainment venues, such as an aquarium and an ice skating rink.
The Abu Dhabi Sheikh Zayed Grand Mosque is a must-see for anybody interested in the city's rich cultural heritage. One of the biggest in the world, this mosque is a work of art in every sense of the word. Tourists may see Islamic rituals and customs by touring the mosque.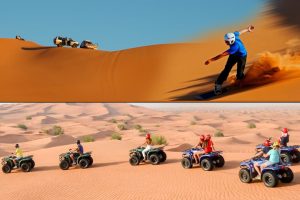 Many tourists also like taking luxury cruises around the Dubai Marina when visiting the United Arab Emirates. While floating peacefully over the lake, visitors may unwind and take breathtaking cityscape panoramas. Dinner and live entertainment are available on specific cruises, making them a fantastic way to spend an evening in Dubai.
The Dubai Miracle Garden is a great place to go if you want to take things easy. Over 45 million flowers, arranged in intricate patterns, create a breathtaking scene in this botanical garden. Walk in the park and enjoy the fresh air and beautiful scenery.
The UAE; A Shopper's Paradise
The United Arab Emirates (UAE) is a shopper's paradise. The Mall of the Emirates and the Abu Dhabi Mall are two of several similar retail malls in the United Arab Emirates. Shoppers can discover diverse retailers, from exclusive boutiques to discount department stores.
The UAE's culinary scene is also noteworthy. The country's cuisine has various Middle Eastern, Indian, and other cultural influences. Shawarma, falafel, hummus, and biryani are the restaurant's must-try specialities. Numerous Dubai and Abu Dhabi restaurants have been awarded Michelin stars for their exceptional cuisine.
There is a wide variety of kid-friendly attractions and experiences in the United Arab Emirates. Tourists go to the Dubai Aquarium and Underwater Zoo to get up close and personal with sharks, stingrays, and sea turtles, among many other marine species. The Dubai Parks and Resorts complex comprises many theme parks, including Legoland and Motiongate. Lastly, a trip to the classic souks of Dubai and Abu Dhabi is an unforgettable experience. It's a fantastic spot to bargain with local merchants for one-of-a-kind keepsakes to take home.
The United Arab Emirates is a fascinating and varied land with something to offer every traveller. The Morning Desert Safari Dubai is something you don't want to miss, especially if you book the tour with Captain Dunes. Dubai is also home to many other worthwhile experiences, from shopping and eating to sightseeing and outdoor adventures. The United Arab Emirates (UAE) is a fantastic vacation spot for everybody, whether making a group trip or travelling independently.