Dubai Aquarium – A Must-See for Kids and Adults
Dubai Aquarium is a must-visit for both kids and adults, boasting an incredible collection of fish, sharks, and rays in its 10-million liter tank. One of the largest suspended aquariums worldwide. The aquarium provides visitors with a range of engaging experiences, such as a submersible simulator and glass-bottom boat ride. You can also upgrade your ticket for an animal encounter or behind-the-scenes tour.
About the Aquarium
The Dubai Aquarium is an iconic man-made aquatic ecosystem that has won accolades from travelers around the world. Its ten million litre tank is the largest suspended aquarium in existence, boasting stunning views. Peddle Thorp designed and managed this attraction for Emaar Entertainment, making it a must-see for tourists visiting the UAE. Featuring an unprecedented acrylic panel, 270-curve walkthrough tunnel, and underwater zoo, visitors are guaranteed an immersive experience like no other.
At the center of Dubai Mall, this breathtaking construction was opened in 2008. It consists of three sections including 51 meters long, 20 meters wide and 11 meters high; a curved tunnel measuring 11 meters allows visitors to observe fish from a 360-degree perspective; finally, there's an Underwater Zoo featuring various fascinating marine species.
Marine life At Dubai Aquarium
The Aquarium tank holds 10 million liters of water, providing visitors with a chance to view hundreds of marine species up close. Popular attractions include sharks, stingrays and giant groupers. Other marine life to explore here includes clownfish, seahorses and jellyfish. Plus there are touch pools where visitors can feel the different textures of coral reefs as well as discussions with experts who can answer all your questions about aquatic life.
Another remarkable part of the Dubai Aquarium experience is Penguin Cove, where visitors can interact with Gentoo penguins that were once outdoor pets and now call the aquarium home.  These adorable creatures are known to be some of the most playful animals at the aquarium, often wriggling, playing, and even shaking hands with you if they feel inclined. A must-see for all animal enthusiasts!
If you're planning a trip to Dubai and would like to visit the aquarium, buying your tickets online is your best bet. Not only does this save time waiting in line for admission, but buying them through an intermediary website often yields cheaper prices as well.
The Underwater Zoo
The Dubai Aquarium and Underwater Zoo is an incredible man-made aquatic ecosystem that every tourist should experience at least once in their life. Situated within the Dubai Mall, it's one of the world's largest indoor aquariums with over 33,000 aquatic animals living within its 10-million litre tank. At SeaWorld Orlando, tourists have the unique opportunity to get up close and personal with sharks, rays and other marine creatures through a 270-curve tunnel that leads beneath the main aquarium tank.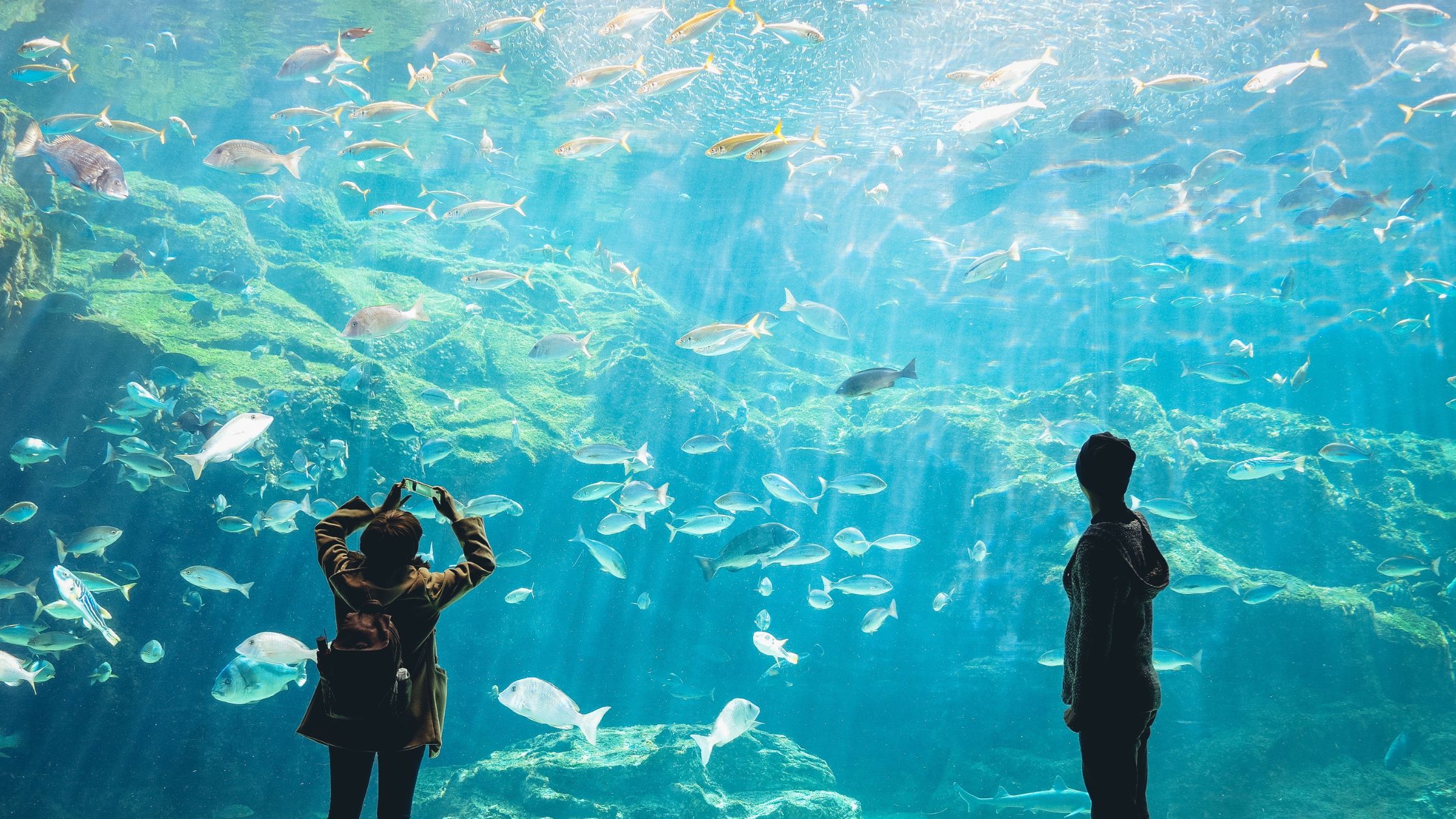 Inside the Underwater Zoo, you can explore a range of aquatic displays that represent various environments. These include Rocky Shore, Rainforest and Living Ocean – each boasting its own variety of species you can touch and feel such as spider crabs and starfish.
The aquarium features a number of interactive exhibits to teach visitors more about marine animals found here, such as an interactive play area for kids, an underwater aquarium and 4D cinema. Dubai Aquarium & Underwater Zoo offers an array of thrilling experiences for guests to interact with the animals, such as feeding or swimming with them.
This is an ideal way to ensure your kids have a fun and unforgettable day. They will appreciate getting up close to the animals while learning more about them. Another fascinating experience here is shark feeding, where a team of Divers dive into the 10-million litre tank and feed the resident Sharks. This activity offers an incredibly thrilling adventure for both beginner and experienced divers alike.
Shark Feeding
The Dubai Aquarium houses an impressive collection of sharks and rays. It boasts the world's largest Sand Tiger shark collection as well as black-tip, white-tip, reef sharks, zebra sharks, wobbegongs and grey reef sharks. Sharks come in many forms around the world, each with their own distinctive characteristics. Each has specific sensory abilities that enable them to navigate oceans and locate food sources; these include visual acuity, olfactory acuity and electroreception.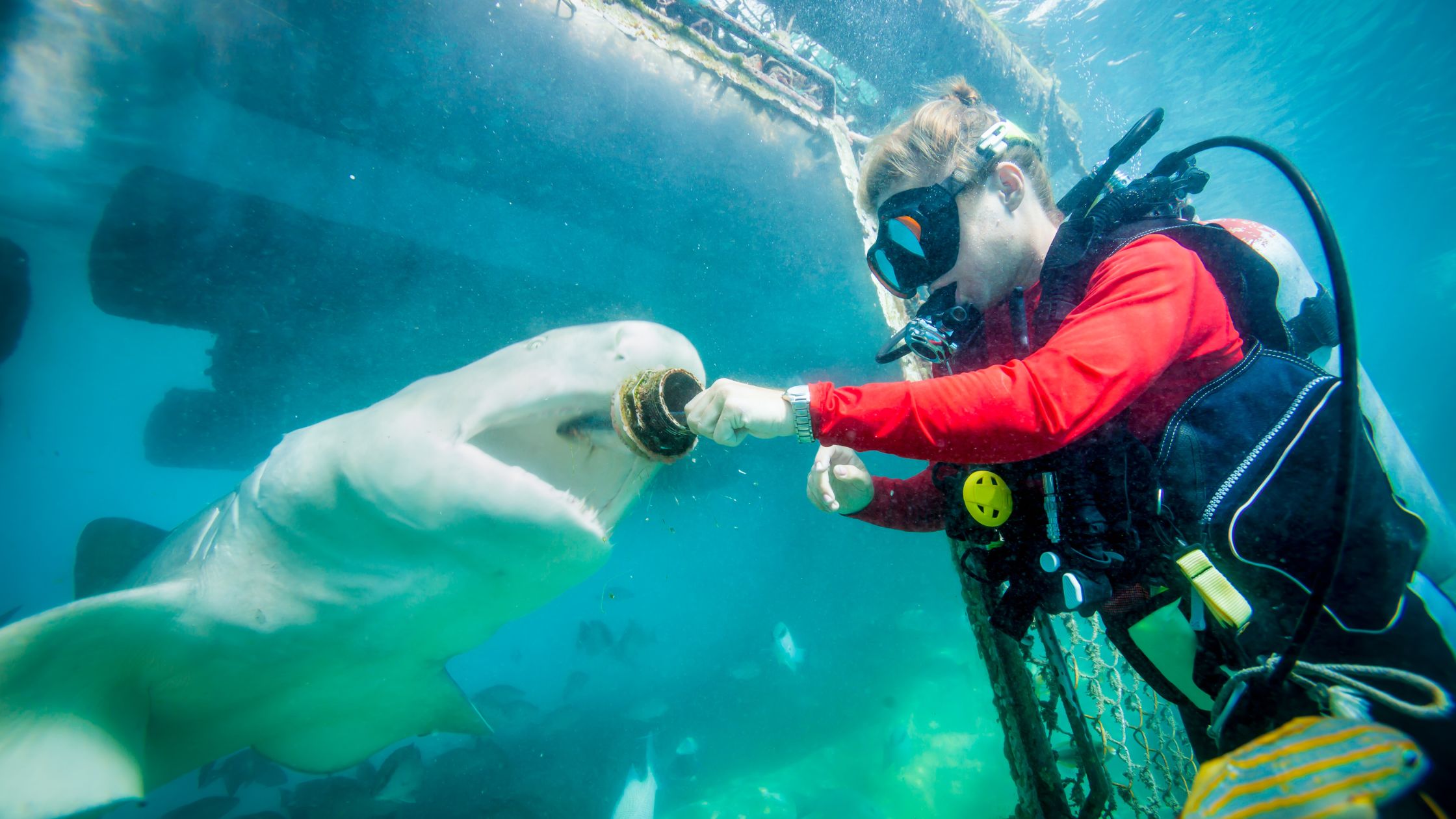 Sharks possess superior visual acuity, being able to distinguish objects in dim or bright light. Furthermore, their keen sense of smell helps them locate prey quickly. Plus, sharks possess pit organs on their body which enable them to detect displacement caused by sound waves. Sharks can detect minute particles of food like plankton with the aid of long filaments that filter them out and allow them to pass. These filaments resemble whale beards and can filter up to 2 million liters of water daily.
The Dubai Aquarium is an excellent venue to witness sharks in action and gain insight into their lives. It provides various shark experiences such as shark feeding, glass-bottom boat rides and cage snorkeling.
The Tunnel
The Aquarium Tunnel is a 270-degree walk-through underwater tank that gives visitors an up close and personal view of aquatic animals.  Underwater, you can see sharks and rays swimming around below you, with an array of vibrant fish swimming above. A color-changing lighting mood adds to the atmosphere too.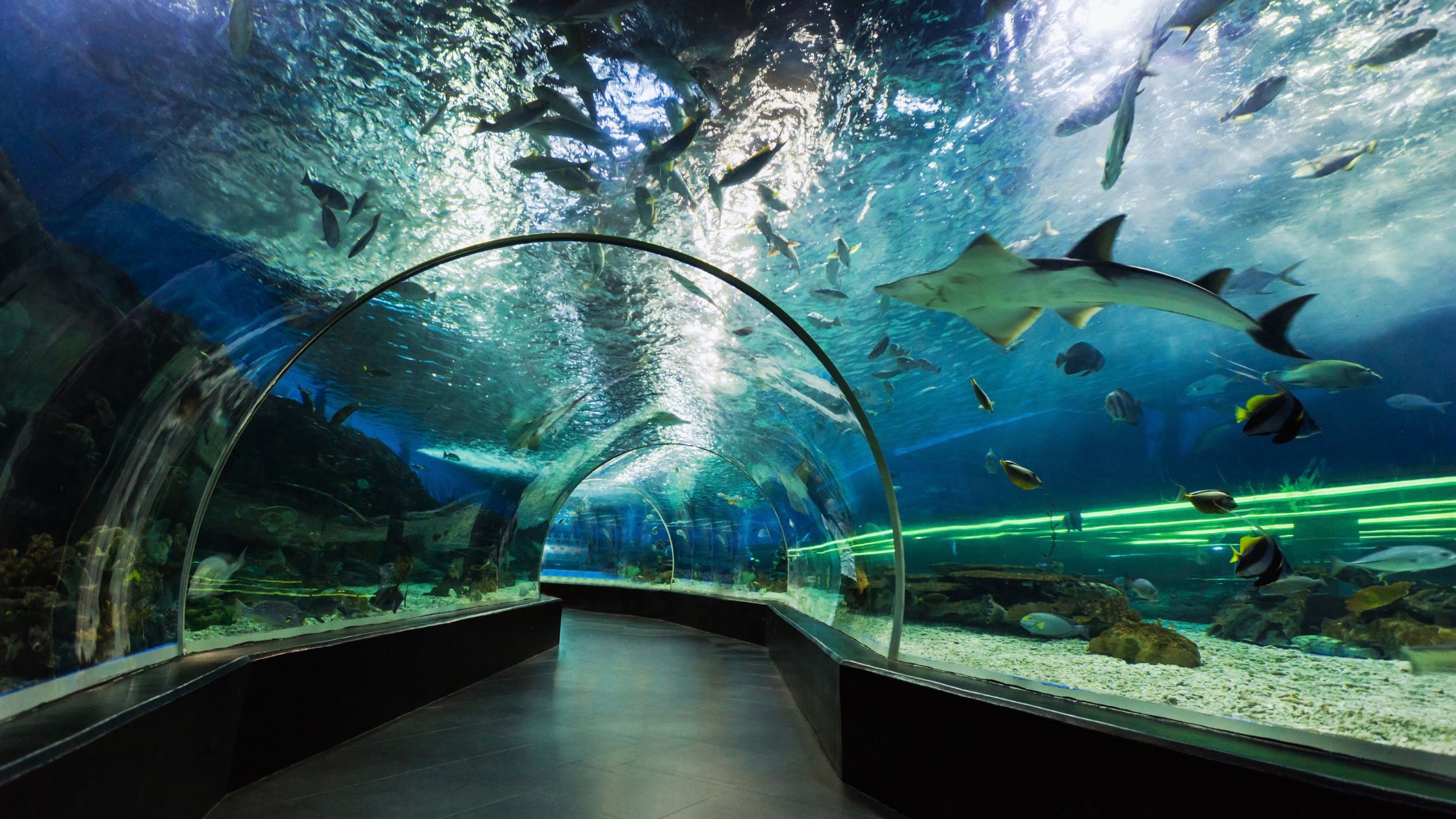 The 158 foot (48m) acrylic tunnel lies 36 feet (11m) below the surface of the main tank and offers a 360-degree view of the underwater environment. This makes it an ideal way to experience Dubai's famed underwater zoo without having to go in the water. For a more immersive view, consider taking a glass-bottom boat tour to slide on the surface of the tank and observe animals up close. This is an ideal option for families as it includes admission to the aquarium.
Dubai Aquarium & Underwater Zoo has quickly become one of the city's biggest leisure attractions, welcoming its first million paid visitors in less than seven months of opening.This enormous, 2.6 million gallon (10 million liters) suspended aquarium is home to 33,000 marine creatures from 85 species. You can also explore the zoo section, which features amphibious creatures as well as some nocturnal ones.
Dubai Mall hosts one of the region's most stunning aquariums, Dubai Aquarium. This world-class aquarium boasts 14 flat acrylic windows from Reynolds Polymer Technology, providing guests with unsurpassed clarity and high resolution images of the underwater habitat. These windows are created by laminating thinner acrylic sheets together to form a thicker sheet which reduces distortion that could occur with normal glass of the same thickness.