World's Most Interesting Love Lakes
People express their love differently at different times and places since it is a global language. When two or more bodies of water join to create a heart, love lakes are one of nature's most beautiful representations of emotion like love lake in Dubai. These stunning examples of nature capture our attention and serve as poignant symbols of the enduring strength of love. In this article, we'll take you on a tour of some of the world's most interesting love lakes, each with its special romantic enchantment.
Love Lake Dubai
Offering a lovely background for romantic picnics, strolls, and unforgettable moments with loved ones, Love Lake Dubai has rapidly become a favorite destination for residents and visitors. The heart-shaped Love Lake Dubai against the desert dunes provides a dramatic contrast and an enchantingly beautiful atmosphere.
Al Qudra Love Lake Dubai gives an exquisite backdrop to celebrate love among the peacefulness of the desert, whether you're a tourist in Dubai or a resident searching for a peaceful area to spend quality time with your sweetheart.
Lake Hillier, Australia: The Pink Heart Lake
Hillier is one of the most famous love lakes in the world, and it can be found on Middle Island, just off the coast of Western Australia. The bubblegum-pink hue of this lake makes it different from others. Lake Hillier's distinctive pink color comes from various algae and bacteria that flourish in the love lake's saline environment. Couples looking for something genuinely special and romantic often go there because of this breathtaking natural occurrence. The lake's heart form is recognizable, but experts have yet to explain its peculiar color. Looking at this beauty from a flight above, it feels straight out of a fairytale. You fall in love with it instantly.
Lake Balaton, Hungary: The European Elegance
This lake, known as the Hungarian Sea, is the biggest love lake in the Central Europe area. It is also one of the most famous vacation stops, popular for its tranquil and peaceful environment. Many villages surround the lake, and its vineyards exude European natural beauty in all their sophistication. This lake offers everything from history to modern cuisine. You can try out different things like regional and international cuisine. The decoration shops are mind-blowing as they display historical showpieces. The castles surrounding the lake take you back ages and help you relive those eras. Lake Balaton has a unique shape that resembles a heart caressed by Hungary's stunning landscape. The area marked by historical buildings, lovely villages, breathtaking waterways, and amazing vines makes it a perfect wedding/honeymoon location.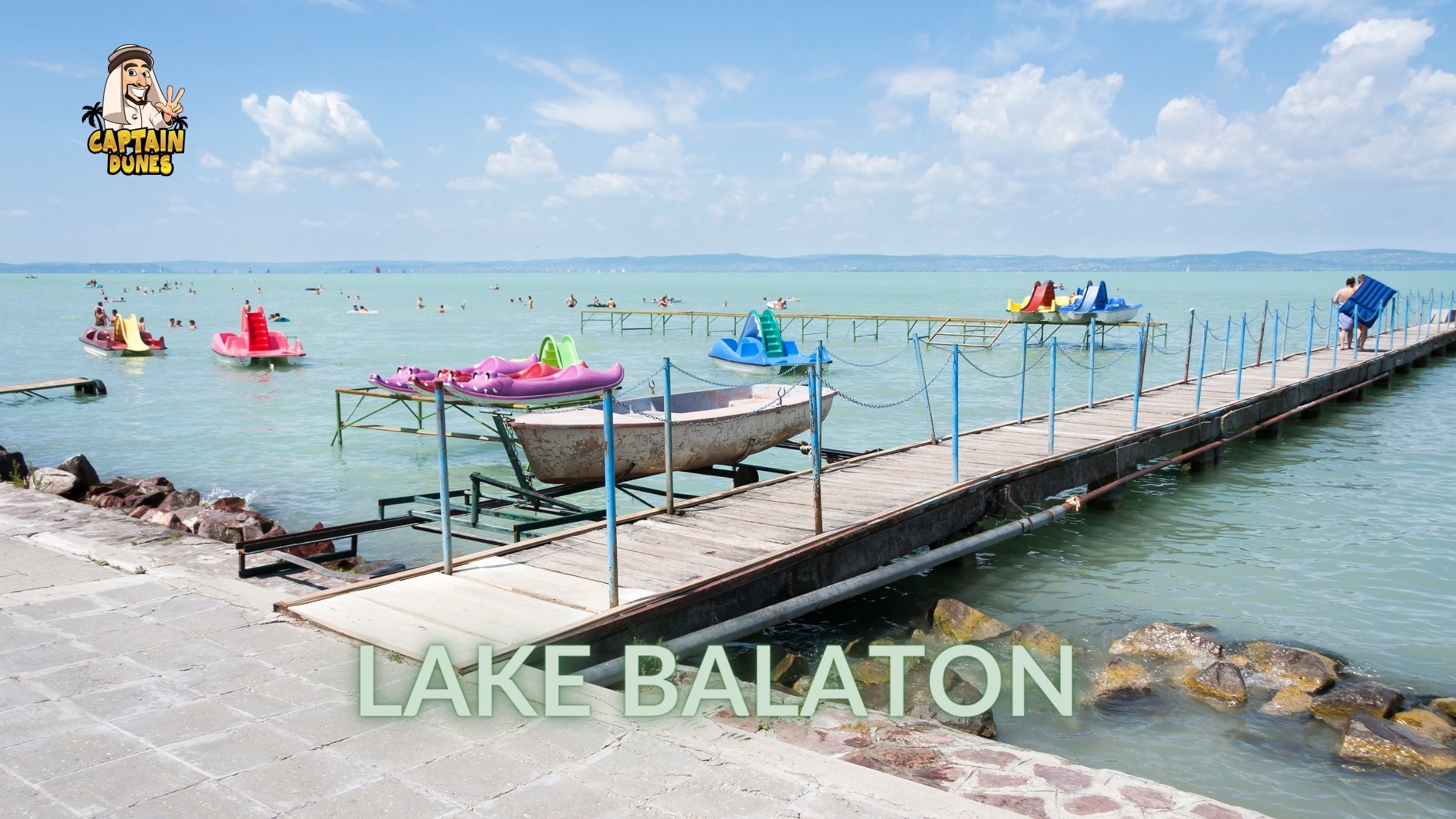 Lake Como, Italy: The Elegance of the Alps
In the list of the world's best love lakes, Lake Como is also included. Often referred to by its Italian name, Lario, Lake Como is the third-largest lake in Italy. Lake Como, located at the foot of the Alps, is home to some of the planet's most beautiful and romantic scenery. The glacial melting and erosion of the historic Adda River are responsible for its distinctive and iconic form, which resembles an inverted Y. The two southern branches, culminating gently in Como and Lecco, with Bellagio in between, were formed due to this natural process. If you stay in Lake Como for a while, you'll be pleasantly pleased by all there is to do.
The towns are so well linked that you can easily travel between them in a day, allowing you to visit three or four charming villages and fully experience the appeal of their ancient houses, lush gardens, private boat trips, calm beaches, and refreshing nature treks. An abundance of romantic possibilities await discovery in Lake Como.
Lake Annecy, France: The Pearl of the French Alps
Lac d'Annecy, or Lake Annecy, is a stunning alpine lake in the French region of Haute-Savoie. The Thiou River, which empties into Lake Annecy, gets its name from the city of Annecy. When omitting the French portion of Lake Geneva, its 27.59 km2 of surface area makes it the third-largest lake in France. Due to stringent environmental laws in the 1960s, the lake has earned the nickname "Europe's cleanest lake" for its pristine waters.
Water sports and swimming are only two of the many popular pastimes that bring people to Lake Annecy. Picturesque vistas of the Dents de Lanfon, Lanfonnet, and La Tournette mountains may be seen here. Several picturesque communities, such as Annecy, Sevrier, St. Jorioz, Ugine, and Talloires, may be near the lake.
Lake Annecy is a year-round destination for tourists. Sailing, water skiing, and rowing are just a few activities that may be enjoyed on the lake. More than 1,200 fishermen fish from boats and another 600 fish from the coasts, proving that fishing is a popular pastime. Hippuris vulgaris, Scirpus lacustris, Elodea canadensis, Myriophyllum spicatum, and many more plant species call the lake their home.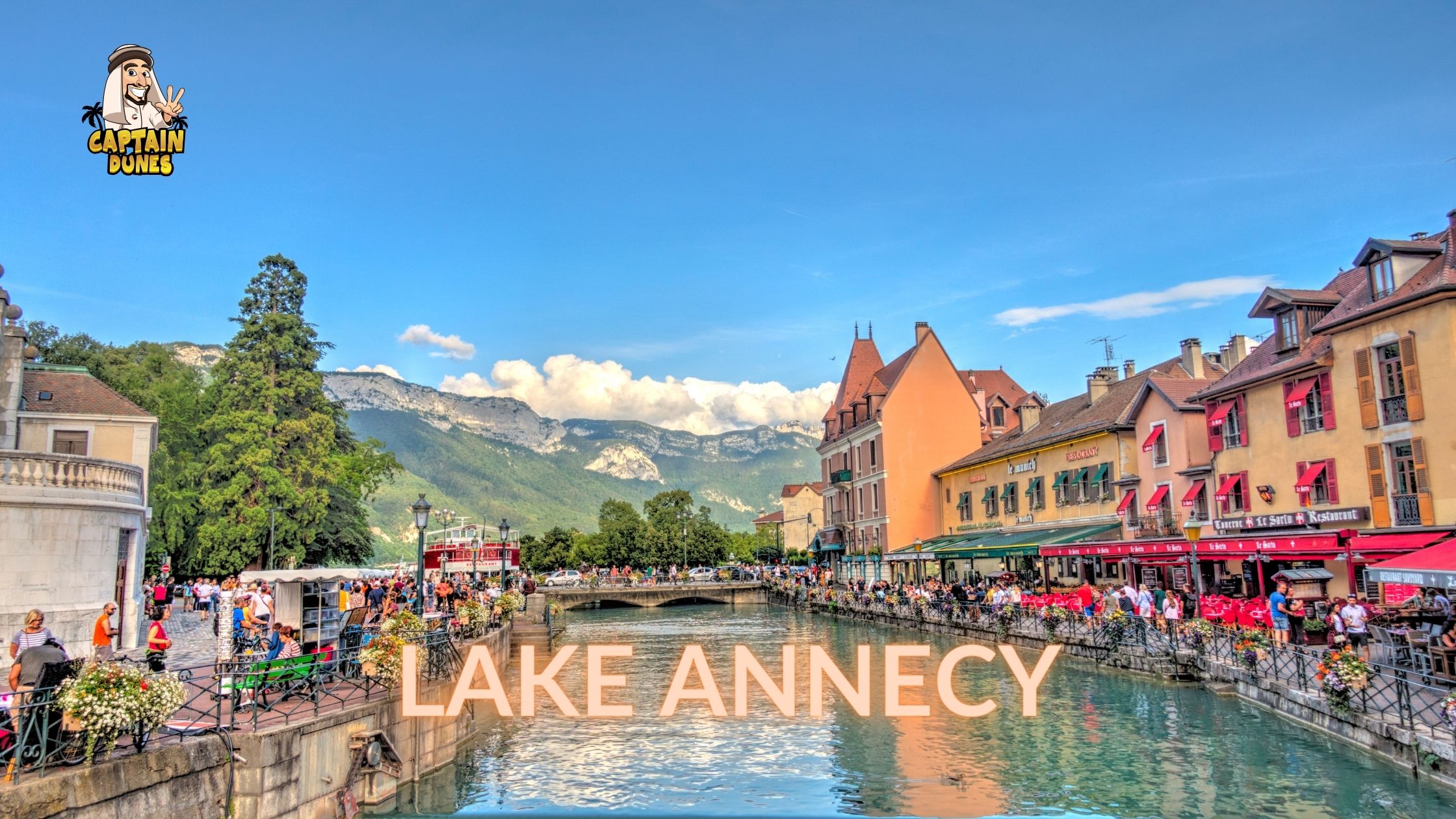 Lake Wakatipu, New Zealand: The Southern Star
Queenstown's crown jewel, Lake Wakatipu, is an instant show-stopper due to its massive size and gorgeous natural setting. Once a crucial transit artery, its importance has long since been eclipsed by its fame as a visual wonder.
Lake Wakatipu, New Zealand's third-largest lake at 291 square kilometers, is its longest at nearly 80 kilometers. Its incredible depth below sea level is what blows minds. The lake's surface is 310 meters above sea level, yet it goes down a whopping 380 meters at its lowest point.
The name "Wakatipu" comes from the Mori mythology of the same name, meaning "the trough of the giant." Manata, the beloved of Matakauri, is abducted by Matau, the huge taniwha, in this enthralling story of star-crossed lovers. The Lake Wakatipu, a deep depression filled with rainfall, was formed due to Matakauri's heroic rescue and violent battle with Matau.
Lake Matheson, New Zealand: The Mirror Lake
Lake Matheson is another beautiful lake in New Zealand that couples visit. This lake is famous for its reflective surface since it is located on the South Island close to the Fox Glacier. The heart-shaped lake reflection in the calm lake is a favorite subject for photographs and quiet contemplation. Seeing the sun rise or set here with someone special is a memory you will cherish forever.
Lake Cerknica, Slovenia: The Disappearing Heart
Cerkniko jezero, or Lake Cerknica, is a mysterious love lake that reveals the wonders of nature. It is the biggest lake in Europe that arises and vanishes seasonally and is located in Slovenia. Lake Cerknica forms a heart during the rainy season, mesmerizing any onlookers lucky to see it. There is beautiful scenery all around the lake.
Lake Oeschinen, Switzerland: The Alpine Jewel
Lake Oeschinen is a hidden jewel in the Swiss Alps, renowned for its clear waters and unique heart form. This lake provides a beautiful setting for outdoor activities like hiking, picnics, or just relaxing in nature, thanks to its location between snow-capped mountains and lush meadows. The pristine waters of Lake Oeschinen are perfect for a range of water sports, including swimming, kayaking, and fishing. It's no surprise that this alpine gem is a popular destination for nature lovers and adventure love lakes seekers, thanks to its stunning scenery and relaxing vibe. A heart shape forms as the mountains reflect in the lake's pure waters.
Heart Lake, Canada: The Symbol of Love
Tucked away in the Canadian Rockies lies a hidden gem with a name that says it all: Heart Lake. The surrounding evergreens and towering peaks highlight the heart form of this beautiful lake. The lake is ideal for calm retreats and romantic weekend trips because of its serene ambiance. Heart Lake's natural beauty and tranquility will enchant you whether walking along its beaches or participating in water sports. Those in quest of tranquility in the middle of undeveloped nature will be well satisfied by the area.
Heart Reef, Australia: The Underwater Romance
Heart Reef is a coral feature in Australia's Great Barrier Reef that forms a heart-shaped lagoon. Helicopter tours and romantic getaways often visit this undersea wonder for a bird's-eye view of its stunning beauty. The heart-shaped reef stands out beautifully against the azure waters of the Coral Sea, teeming with colorful coral formations.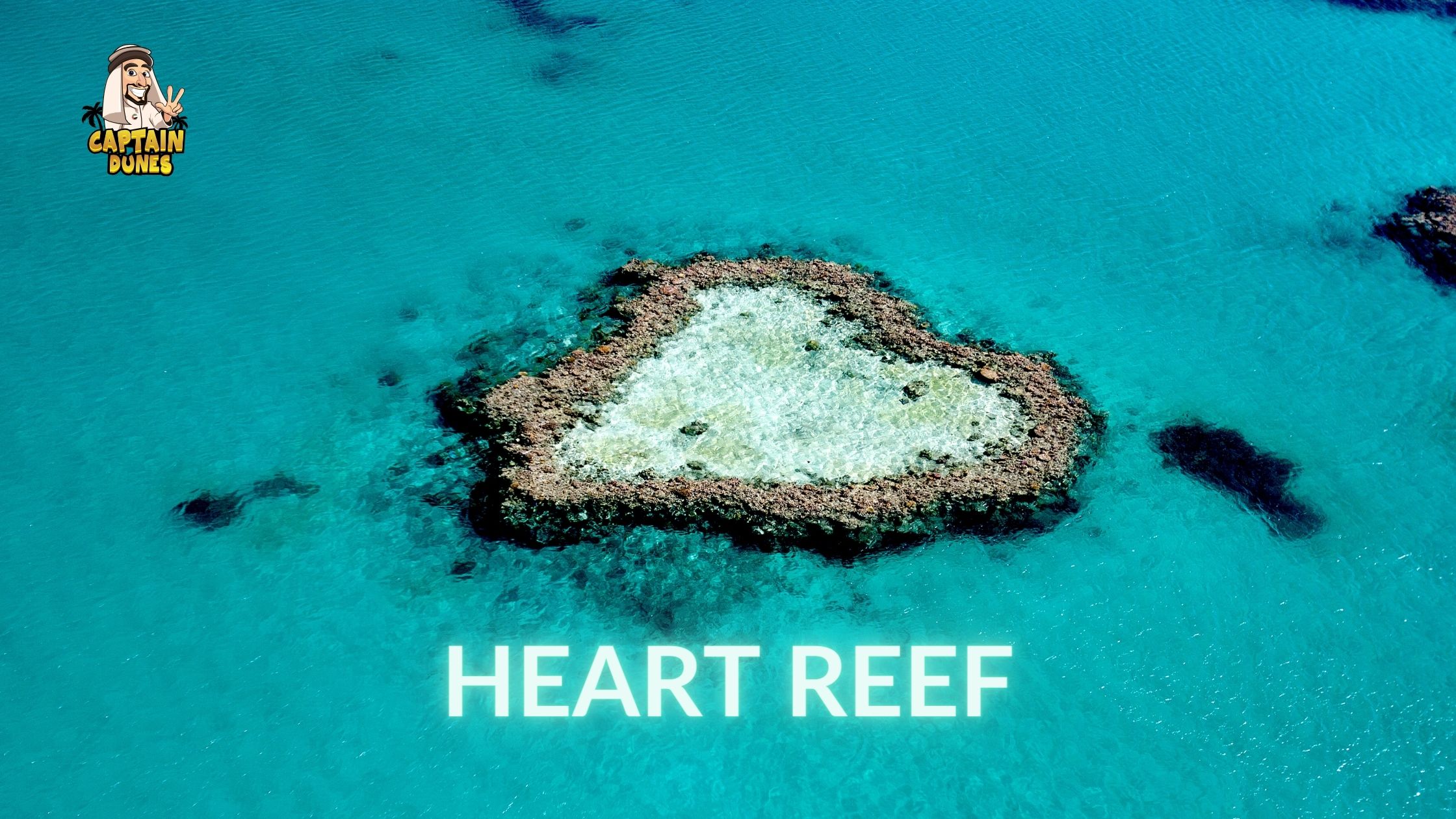 Heart-shaped Lake, India: A Hidden Delight
Heart-shaped Lake is a hidden gem in the beautiful Indian state of Kashmir. Named for its natural heart shape, this hidden treasure is encircled by verdant meadows and towering snow-capped mountains. The lake is a wonderful place to rest when hiking in the Himalayas.
Lake Keowee, USA: The Southern Sweetheart
Water sports enthusiasts go to Lake Keowee in South Carolina, USA, for various reasons. The surrounding verdant woodlands and the Blue Ridge Mountains emphasize the unique form of a heart. Lake Keowee is the perfect place for a peaceful picnic or a romantic boat trip in the South for love lakes seekers.
Uunartoq Qeqertaq, Greenland: The Thermal Heart
Uunartoq Qeqertaq is a heart-shaped thermal spring that may be found deep in the Greenlandic wilderness. Unique and quiet, a romantic soak in the hot springs may be had despite the cold weather outside. It's quite a romantic journey for couples to dip in the hot tub and gaze at the icy scenery.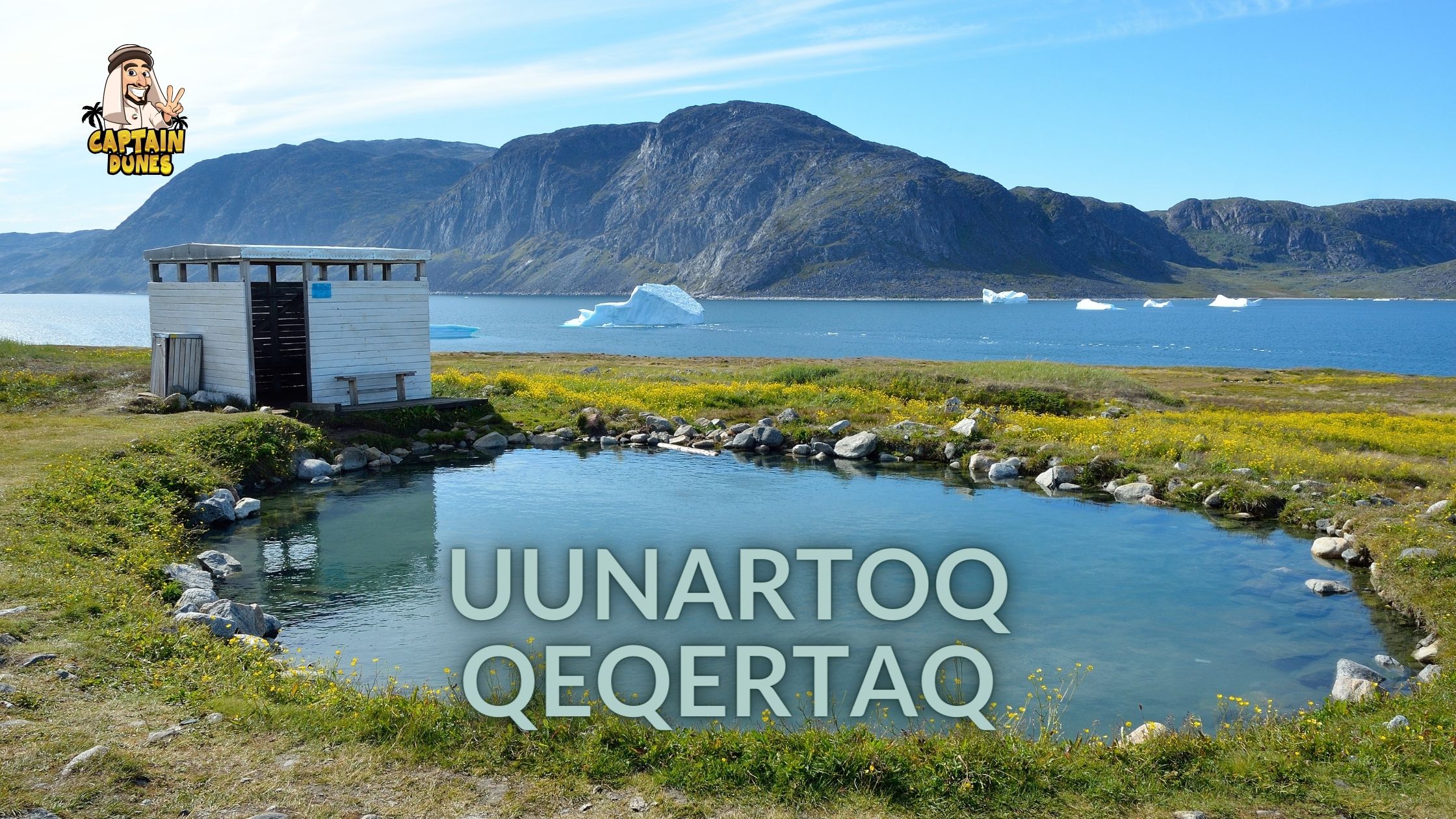 Heart Lake, Oregon, USA: A Pacific Northwest Gem
Heart Lake, tucked away in Oregon's Cascade Range, is a tranquil haven for outdoor enthusiasts. This is The best options for love lakes seekers. The heart-shaped lake is a popular spot for outdoor enthusiasts because of its proximity to old-growth woods and steep terrain. Heart Lake is the perfect spot to spend quality time in nature with the one you love at this love lake.
Heart-shaped Lake, China: An Asian Delight
A heart-shaped sinkhole lake has been discovered in Zhangjiajie City, Hunan Province, adding beauty to the scenic Yongding District. A rare and beautiful discovery, this karst landform is around 200 square meters in size.
What distinguishes this heart-shaped lake distinctive is not simply its form but also its remoteness. This serene refuge is protected from the outside world by the thick canopy of an unspoiled forest and high rocks. Few people have visited this secluded area. Therefore, the lake has kept its natural beauty unblemished by the outside world. The isolated heart-shaped lake is a reminder of the incredible works of beauty that Mother Nature may create on our planet.