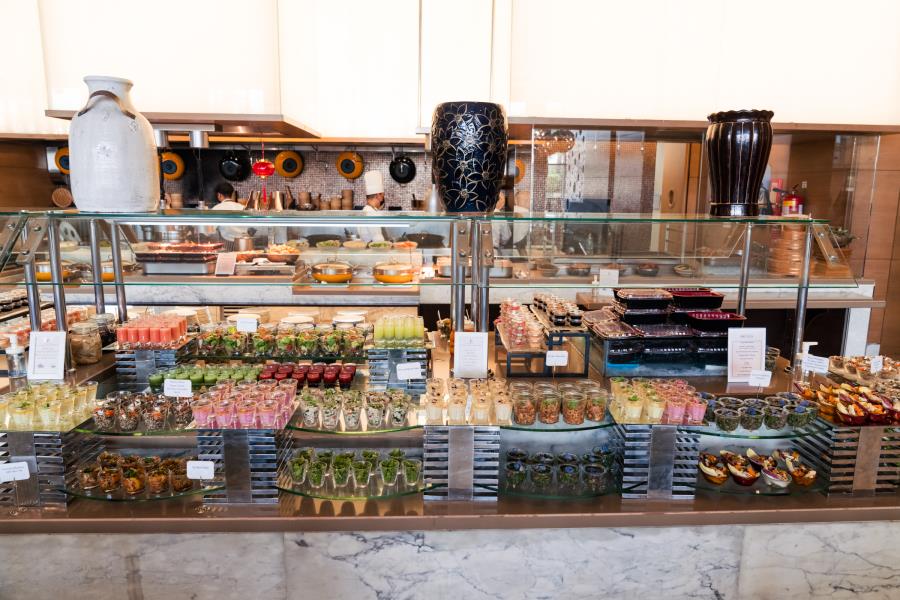 Lifestyle
The Brunch at Marriott Al Forsan Abu Dhabi
10 Aug - 24 Dec
Marriott Hotel Al Forsan
The Brunch at Marriott Al Forsan Abu Dhabi
Enjoy a relaxed, informal, and casual international brunch at Marriott Al Forsan Abu Dhabi. There are plenty of activities for the kids, including pool access, free-flowing drinks, and a party at Appaloosa. The BRUNCH is open every Saturday. It offers a unique experience for guests. There are many surprises in every corner. The venue offers a wide range of food and live stations.
The Brunch at Marriott Al Forsan is an event held in Abu Dhabi that offers visitors the opportunity to enjoy a delicious meal in a luxurious and sophisticated setting. This event is a great opportunity for foodies and brunch lovers to come together and enjoy a weekend of delicious food, live music, and a great atmosphere. The event takes place at Marriott , which is a five-star hotel located in the city that is known for its luxurious amenities, elegant decor, and top-notch service.
One of the main features of The Brunch at Marriott Al Forsan is the food. The event features a special brunch menu that is designed to showcase the best of international cuisine. The menu includes a variety of delicious dishes such as seafood platters, sushi, and more. These dishes are prepared using only the freshest and highest-quality ingredients and are sure to please every palate. The brunch also features a live cooking station where chefs are preparing dishes in front of the guests, adding a touch of theater to the meal.
Book Marriott Al Forsan Abu Dhabi Tour with Captain Dunes
Another feature of The Brunch is the atmosphere. The hotel is decorated in a luxurious and sophisticated style, featuring elegant lighting, beautiful artwork, and other decorative elements that set the mood for the brunch. The atmosphere is designed to be both elegant and comfortable, making it the perfect place to enjoy a delicious meal and celebrate the weekend.
In addition to the food and atmosphere, The Brunch also features a number of other amenities. The hotel offers a variety of live music and entertainment throughout the brunch, providing a fun and lively atmosphere for all guests. There is also a playground and a dedicated kids' area, making it a perfect event for families. If you're interested in attending The Brunch at Marriott Al Forsan Abu Dhabi, you can purchase tickets through Captain Dunes.