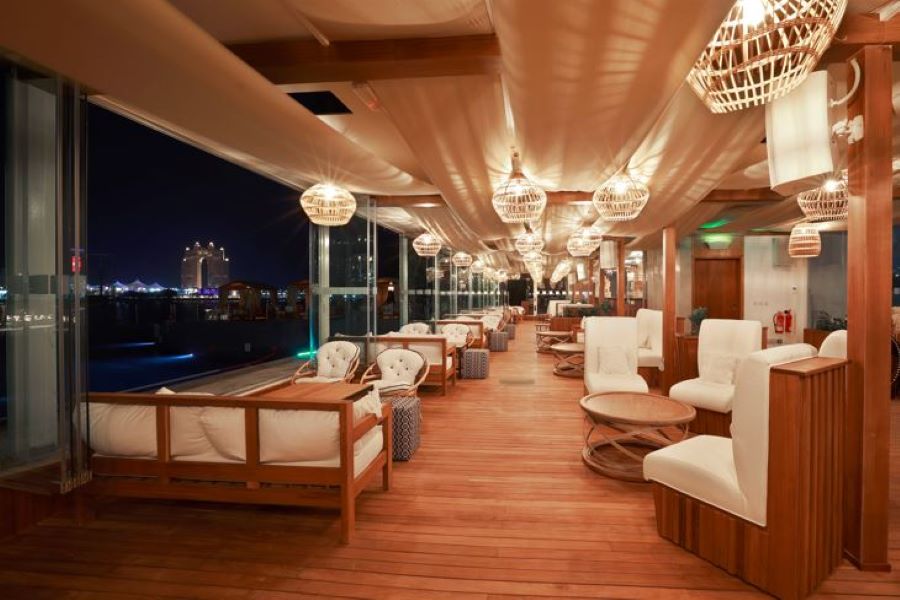 Lifestyle
Happy Hour at Vertigo Bar & Lounge
21 Jan - 31 Dec
Radisson Blu Hotel & Resort - Abu Dhabi Corniche
Only at VERTIGO, enjoy Happy Hours with DJ Beats every day and the ultimate beverages!
Radisson Blu Abu Dhabi hosts Vertigo in West Bay Radisson Blu Abu Dhabi. This unique venue enhances West Bay's dining scene by offering innovative, accessible and vibrant options.
Vertigo, a new concept lounge/bar overlooking West Bay Abu Dhabi's wave pool and the Arabian Gulf is the brand new concept of Vertigo. Vertigo offers stunning views, carefully selected beverages and live entertainment by Elena, a Ukrainian DJ. It is the ideal spot for nightlife to drink, eat, and dance the night away.