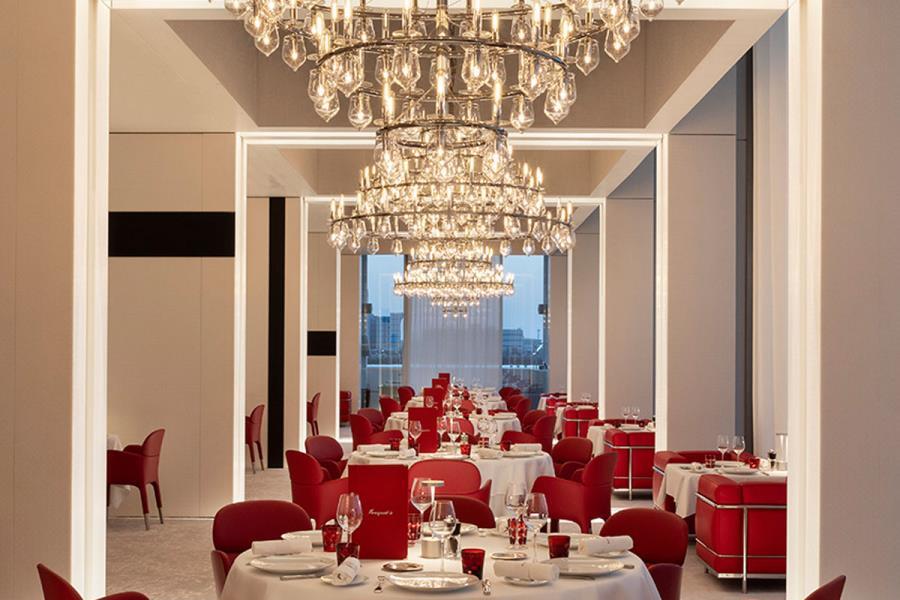 Lifestyle
Fouquet's New 'Stories of Paper' Inspired Menu
30 May - 31 Dec
Fouquet's Abu Dhabi
Fouquet's Abu Dhabi Head chef Balveer Balkissoon curated an elegant menu inspired Stories of Paper, Louvre Abu Dhabi's latest exhibition.
The three-course, decadent set menu is made with fresh, organic and seasonal ingredients. It takes guests on a culinary journey that explores the possibilities of paper through food. The exquisite main course features a delicious, hand-prepared pigeon pastilla. Each pastilla's thin, golden crust is covered with edible rice paper.
Fouquet's vanilla millefeuille is a memorable and symbolic way to end the culinary journey. Layers of perfectly thin, golden pastry encase the vanilla custard in a rich, creamy and aromatic mixture.