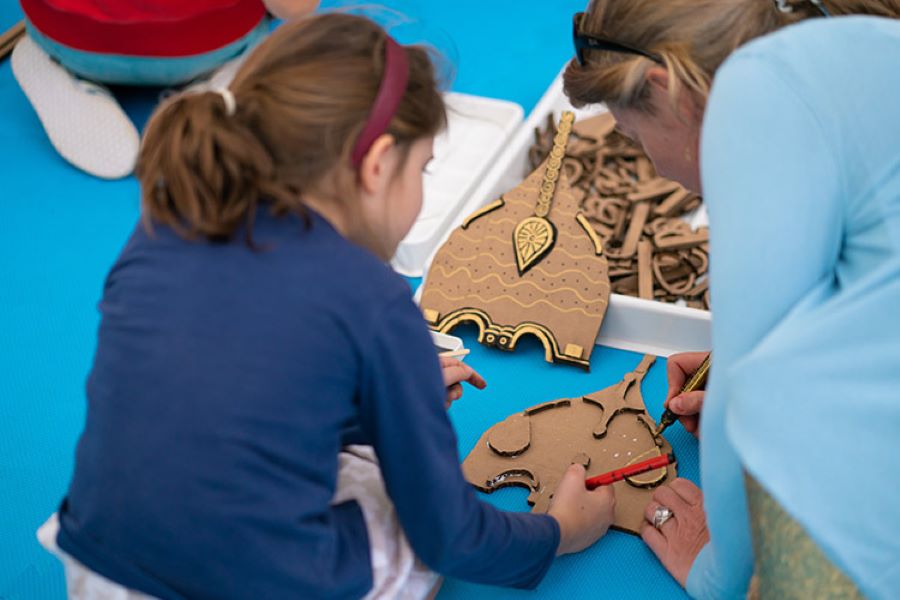 Arts
Drop-in Make and Play activities at Louvre Abu Dhabi
18 Jun - 31 Dec
Louvre Abu Dhabi
What could be better than creating something original, learning about art and having fun?
You are welcome to visit the museum and re-imagine our works. Drop-in Make and Play activities are available to you in connection with the museum's artworks. You can create your own flipbook, helmet, mask, costume or paper horse at four stations that have materials. All materials are included and museum educators are available to help.
Visit the museum to get inspired!