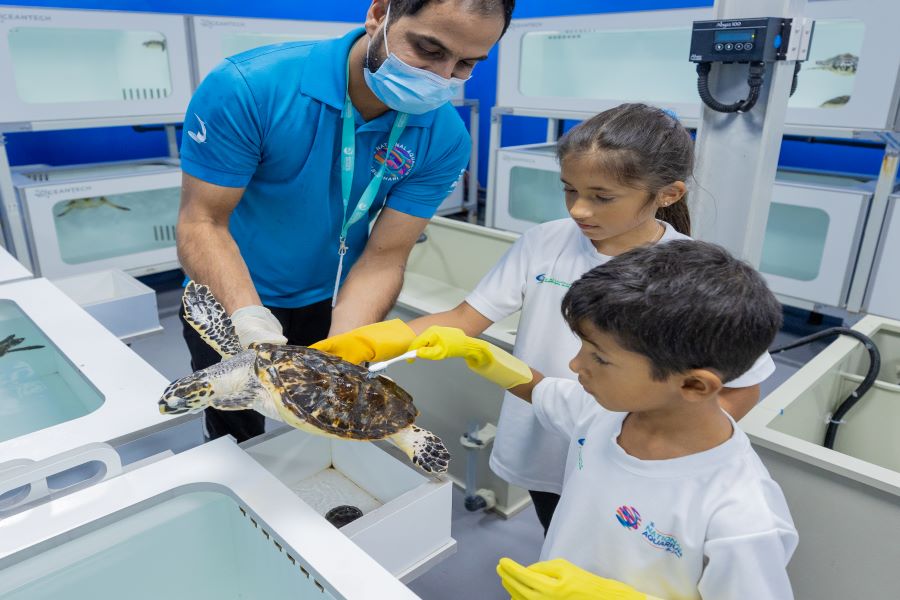 Family
After- School Activity: 'Junior Marine Biologist' Program
21 Jan - 31 Dec
The National Aquarium Abu Dhabi
A fun after-school activity is now available for children aged 5-15. They will be able to play the role of a marine biologist at The National Aquarium.
This is a hands-on program that will be led by an educator. It will teach children how to care for animals, select and provide nutrition to different species, monitor their environment, and enrich the lives of those who care for them.
Children will also have the unique opportunity to work with the team caring for the Sea Turtles, the Wildlife Rescue Program's temporary residents.