For an unforgettable day in Dubai, book this city sightseeing tour. Not only does it include a visit to some of Dubai's most renowned landmarks, but it also takes you to its historic Souk market for some added shopping fun. The Dubai city tour is the best way to experience this vibrant metropolis. It seamlessly blends history and modern accomplishments, giving you a complete view of Dubai's captivating past as well as its dazzling modern successes.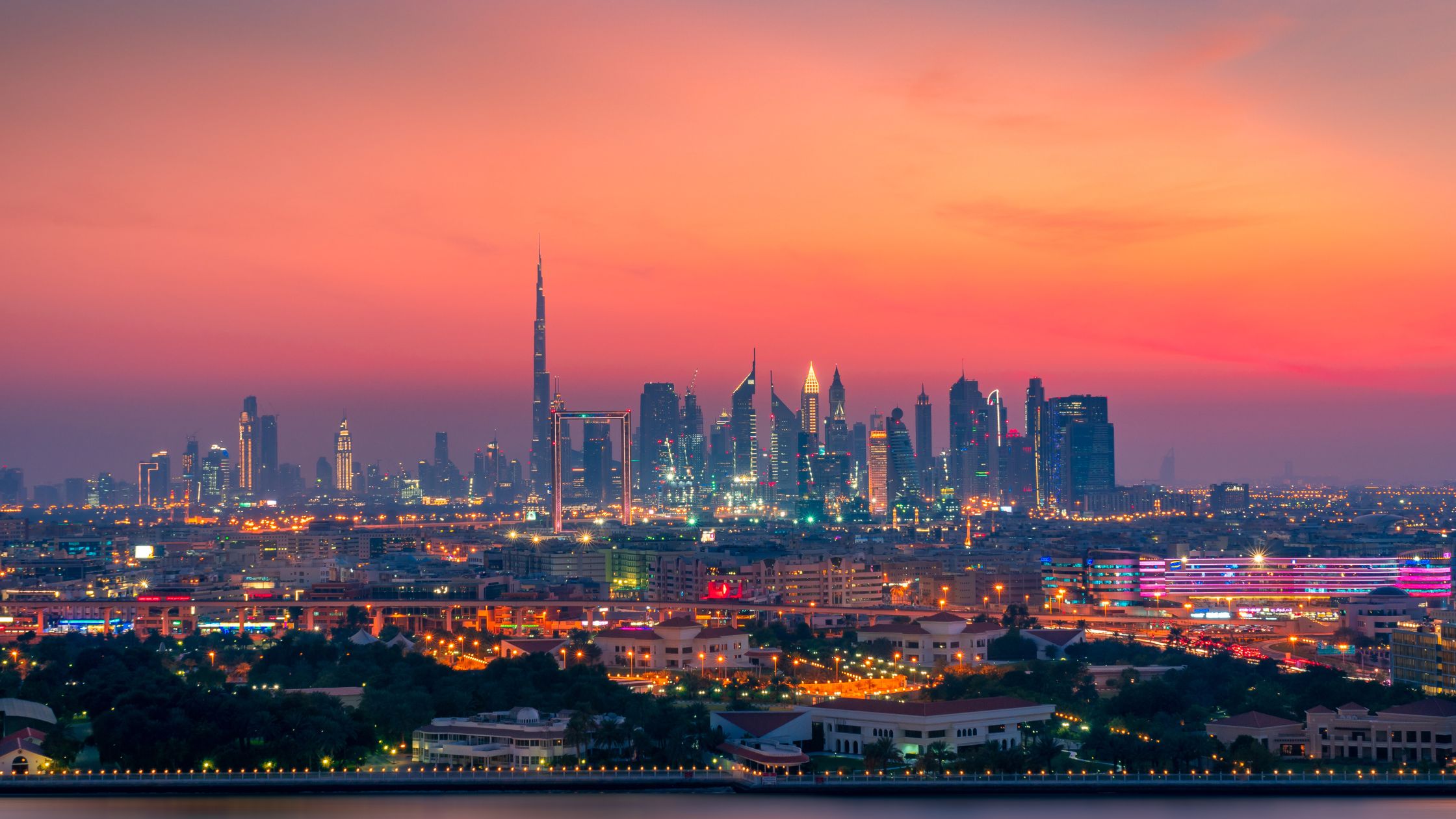 Visit Burj Al Arab Hotel
The Burj Al Arab Hotel is one of Dubai's most iconic landmarks and structures. On an artificial island across from Jumeirah Beach, the Burj Al Arab hotel is a true destination in itself. Boasting five swimming pools, its own private beach, and even its own helipad for those wishing to arrive by private jet, guests are sure to have an unforgettable experience not to be forgotten at this luxurious oasis.
At its center are seven restaurants and a selection of luxury cabanas, suites, and in-suite iPads. The Sky View Bar, suspended 656 feet above sea level, serves afternoon tea and cocktails while providing stunning views of the Arabian Gulf. Over 56 floors, there are 201 suites designed to exude luxury. Guests can take advantage of personalized butler services, 24-k-gold iPads in two-story suites and other high-end amenities like marble tubs and 24-carat gold tiles.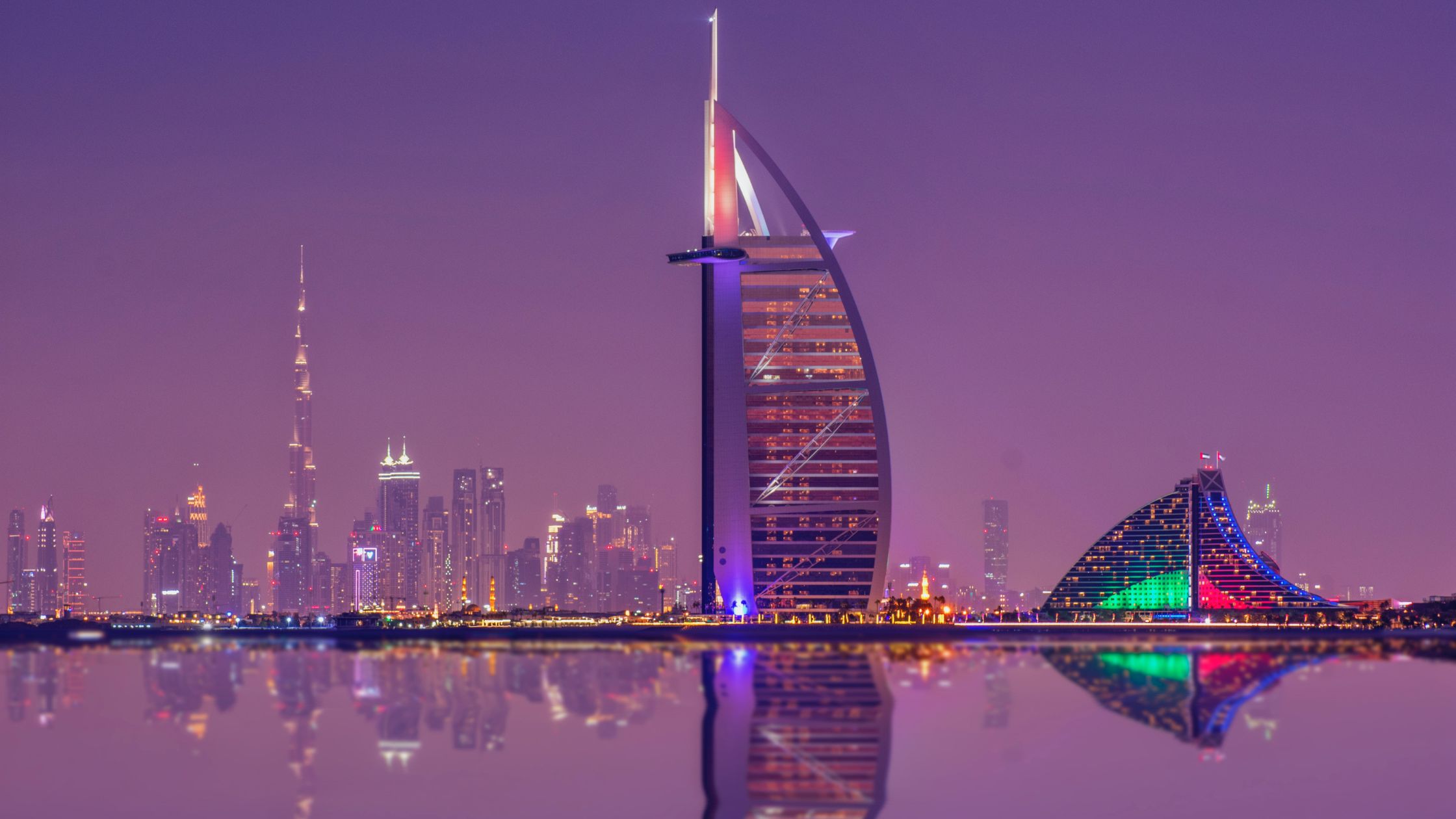 Third Tallest Structured Tower In The World
British architect Tom Wright designed this tower, which is currently ranked as the third tallest structure in the world. Initially intended to serve as a landmark for Dubai, it has since come to symbolize luxury and hospitality around the globe. It is the ideal location for a photogenic shot, with plenty of Insta-worthy spots to choose from. From the helipad at the top to the infinity pool, there's so much beauty around you to capture and share!
For an even more immersive way to experience the Burj Al Arab, why not book the Inside Burj Al Arab tour? This exclusive journey takes you behind the scenes of this iconic landmark and provides you with a detailed understanding of its history and construction? This 90-minute tour will take you through the hotel's atrium, Royal Suite and Experience suite to learn about its original architectural designs and construction process. Plus, discover more of its unique features like the turtle rescue center!
Visit Jumeirah Beach
Jumeirah Beach is one of Dubai's top tourist destinations, boasting an array of activities, dining options and nightlife attractions. Visitors can unwind on its white sand and crystal blue waters or try their luck at one of many water sports offered along the shore. Aside from its many fun activities, the area is also known for its luxurious resorts and hotels.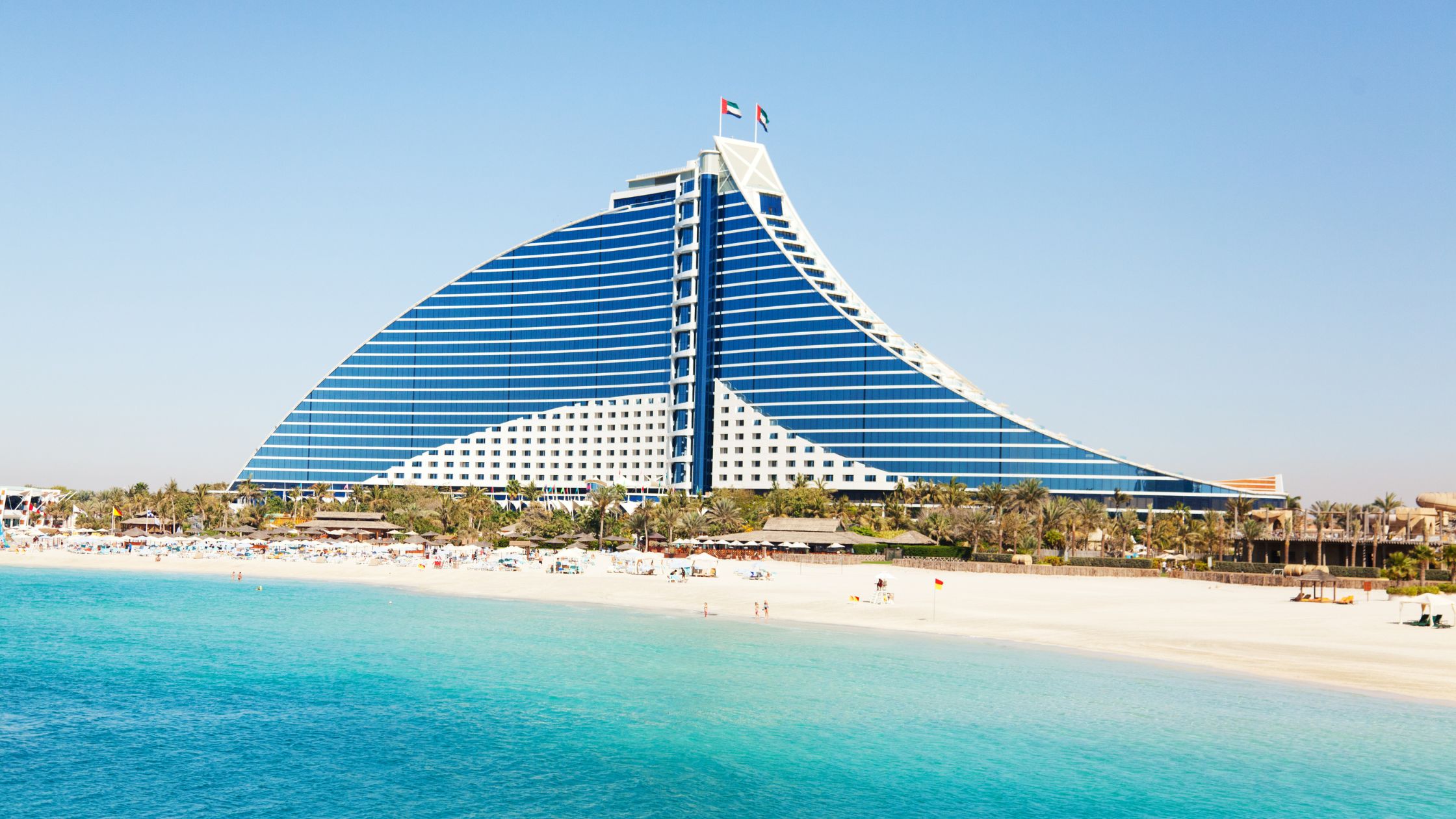 Numerous restaurants and cafes offer delicious food and beverages. Additionally, shops sell everything from souvenirs to designer clothing. In the evenings, Dubai's beach becomes alive with activity as people head to bars and clubs along its shoreline. These establishments host a variety of events such as concerts and sporting contests – an excellent way to soak in Dubai's vibrant culture!
Another popular option is visiting La Mer, a man-made island offering various exciting activities, restaurants and water parks. Just 10 minutes away from Jumeirah Public Beach, La Mer has something exciting for both kids and adults alike! Dubai also offers several other beaches, such as Kite Beach and Black Palace that are perfect for enjoying some fun in the sun.
For an unforgettable experience, why not join a guided tour of Dubai's ancient landmarks and cultural attractions? This tour includes Al Fahidi Fort – an eighteenth-century monument now serving as the Dubai Museum – as well as visits to vibrant textile markets and ancient gold souks.
Visit Atlantis Hotel
Plus, the resort boasts its own beach, casino, and variety of restaurants. For an exquisite luxury vacation in Dubai, Atlantis Hotel is the ideal destination. Situated on man-made Palm Island, this hotel provides an unforgettable experience for both families and couples.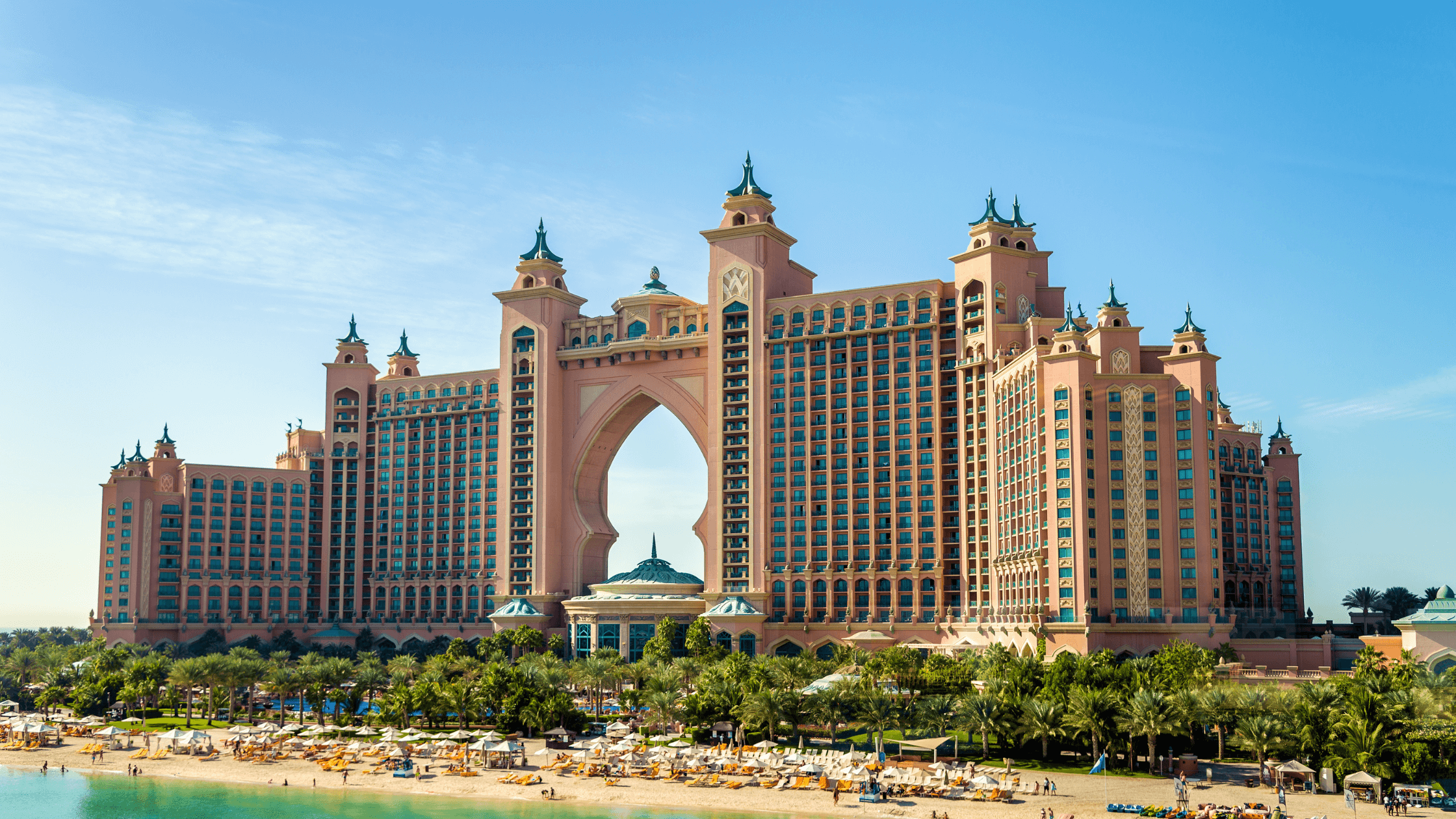 Atlantis offers five distinctive hotels, each offering its own unique character and amenities. No matter which one suits your travel needs best, Atlantis will make sure it's an unforgettable experience! Atlantis offers a range of luxurious towers, such as The Royal, which boasts its casino, spa and water park along with pools, dining options and beaches; The Coral caters to families with kids' clubs, pool parties and dolphin feeding; Harborside Resort provides spacious waterside villas for your group; finally The Cove and Reef is Atlantis' poshest section featuring its private beach and large family pool.
Rooms come in a range of styles and sizes, but all are modern with stunning views of either the ocean or city. Plus, all accommodations include kitchen facilities as well as laundry services. Atlantis Hotel offers online booking and, if you're a member of their rewards program, additional perks like complimentary drinks and food at select restaurants. Plus, take advantage of complimentary parking as well as access to the hotel's water park!
If you're planning a visit to Dubai, don't miss the chance to experience its stunning sights on an Atlantis-sponsored city tour. You'll witness the tallest building in the world – Burj Khalifa; explore Dubai Mall; and uncover Old Town. This tour also includes a round-trip airport transfer and licensed English guide, giving you an unforgettable way to see Dubai's sights with an expert tour guide who knows about its history.
Visit Dubai Creek
Dubai City Tour provides an immersive journey to experience some of Dubai's most iconic landmarks in a truly unique light. You'll get to witness some of its impressive architectural marvels and picturesque landscapes, including a visit to Burj Khalifa – one of the world's tallest buildings. Dubai Creek is a beloved spot for both tourists and residents alike, serving as the natural harbour that divides Dubai into two districts – Deira and Bur Dubai.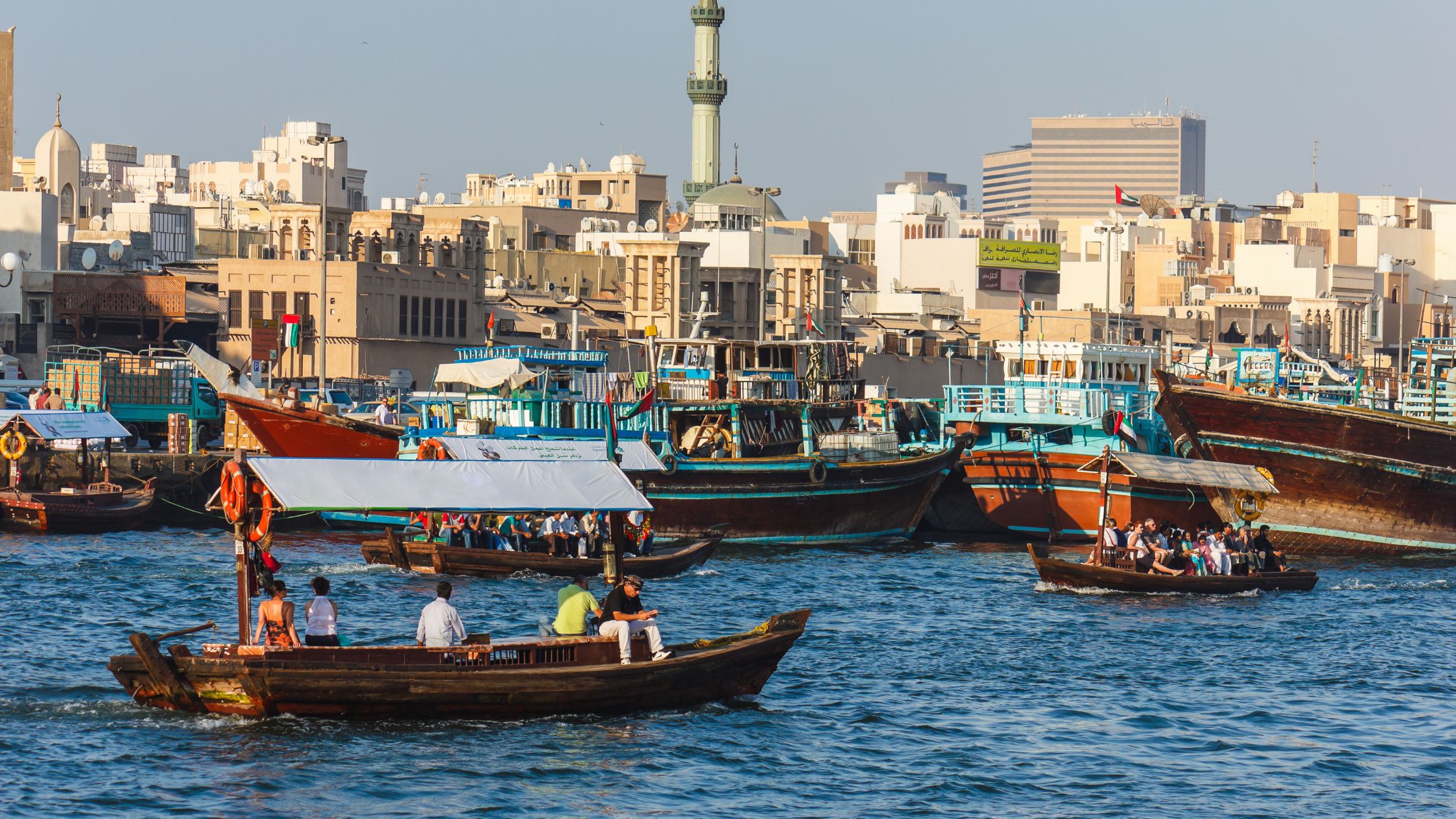 This area of Dubai is ideal for history buffs, nature lovers and anyone interested in UAE culture. Here you will find traditional wooden dhows, bustling souks and Barjeels (wind towers), all evoking the timeless allure of Arabia's past.
Unforgettable Views Of Dubai's City Skyline
Experience an unparalleled view of the city by taking a cruise along the Creek. Choose from luxurious dinner cruises or sunset and night cruises for an unforgettable view. On board a traditional Arabic dhow boat for two hours of luxury and views of Dubai's city skyline, you'll get five-star treatment with a non-alcoholic welcome drink, delicious buffet spread, soft drinks and tea served alongside live musical entertainment. Along the way you'll pass iconic high-rises like National Bank of Dubai or Chamber of Commerce building as well as many more landmarks along the way.
The creek's warm and shallow waters make it a haven for an array of marine life, such as dolphins, turtles, and fish. Furthermore, its proximity to Ras Al Khor Wildlife Sanctuary makes it an ideal spot for nature enthusiasts. Dubai Creek not only offers an idyllic spot to unwind, but it's also home to some exciting activities and attractions. One such spot is Creek Park Dubai – a family-friendly oasis featuring various activities.
It's worth exploring Jumeirah Mosque, which is considered one of the finest examples of Islamic architecture in Qatar and designed in the Fatimid style. If you want to experience Dubai's bustling community, visit Dubai Marina and Downtown Dubai. These modern areas are ideal for families as they offer plenty of shopping and dining options.