Luxury Dinner Cruise
The Dubai New Year's Eve Dinner Cruise takes place on your choice between three different ships that will enhance your New Year Celebrations, any of which will give you a beautiful view of Dubai's iconic skyline. The annual dinner cruise starts off just after sunset, giving you a chance to take in the beauty of the city during the evening. There is also live music and dancing that goes on until the early hours of 2022. While you are cruising, you will enjoy a delicious meal, along with optional drinks and desserts. Onboard DJs will play the perfect music to ensure the trip is not just memorable but a blast!
Desert Safari with Dune Drive, BBQ Dinner & Belly Dance
Driving in the desert is like being on another planet. The desert is one of Earth's most mysterious and Instagrammable landscapes. You can be sure it will be a day you will never forget, as you drive over golden sands, navigate through vast expanses, and witness all sorts of natural phenomena, from sunrise to sunset. Professional drivers guide exhilarating trips over mesmerizing topography, even stopping to let tourists snap pictures of the breathtaking views. The culinary scene in Dubai is robust, so travelers should be sure to check out local dishes such as biryani and shawarma. To really experience authentic Emirati cuisine, head over to Karama for a traditional Emirati buffet dinner at The Old Town Restaurant.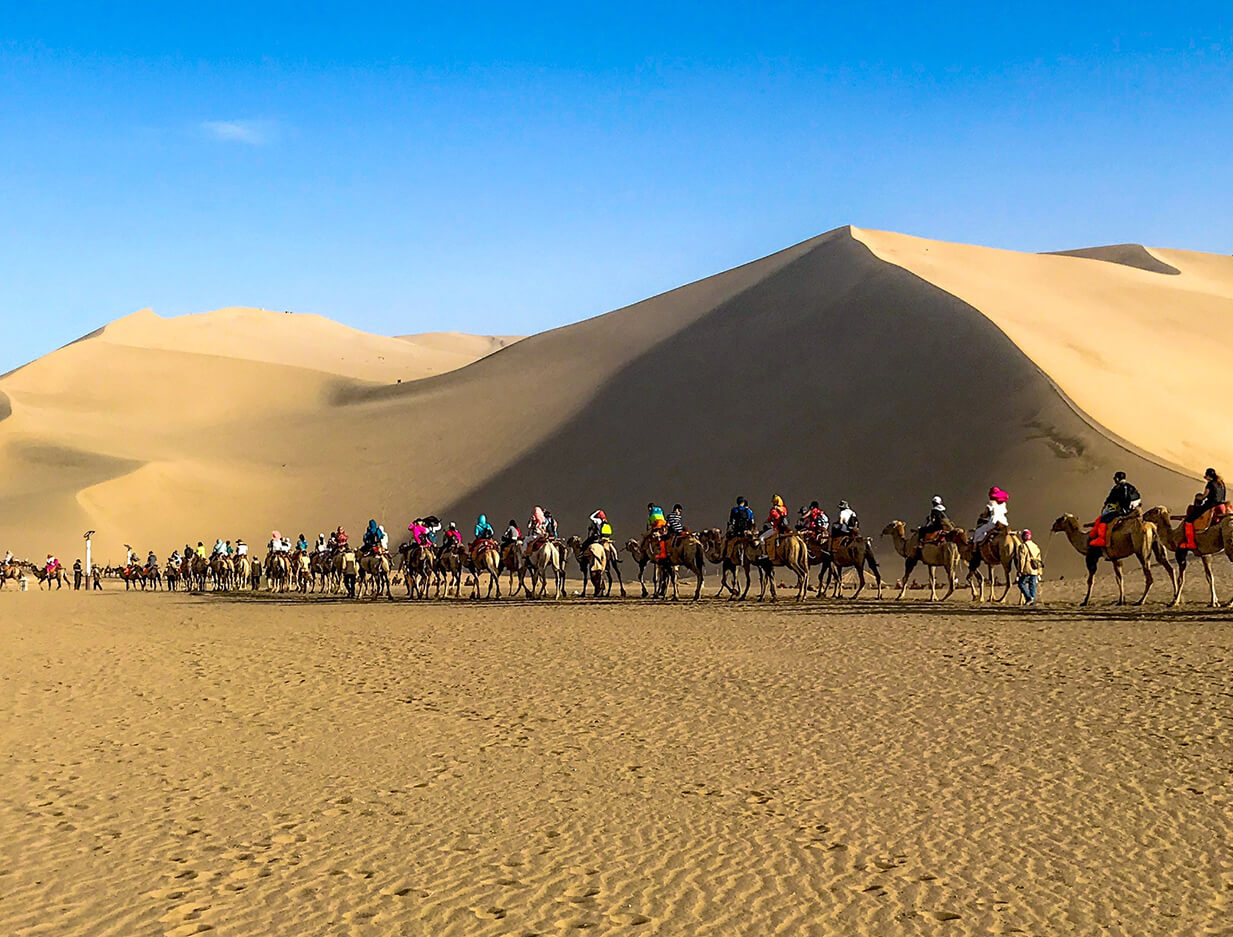 Watch The Burj Khalifa Fireworks
During Dubai New Year Celebrations, fireworks are shot off from multiple locations throughout the city. If you're visiting for the holiday, the best way to experience this tradition is by finding an elevated position. While many people will flock to the beaches and tall buildings, there are also some great spots on which to build your own viewing station. If all of these places are too crowded, try one of these options. Getting around in Dubai during the New Year is a nightmare. The roads are packed, and every single driver would like to be at the same spot for the Burj Khalifa Fireworks. Don't try to drive anywhere between 8 PM and 10 PM , find another way to get there if you must.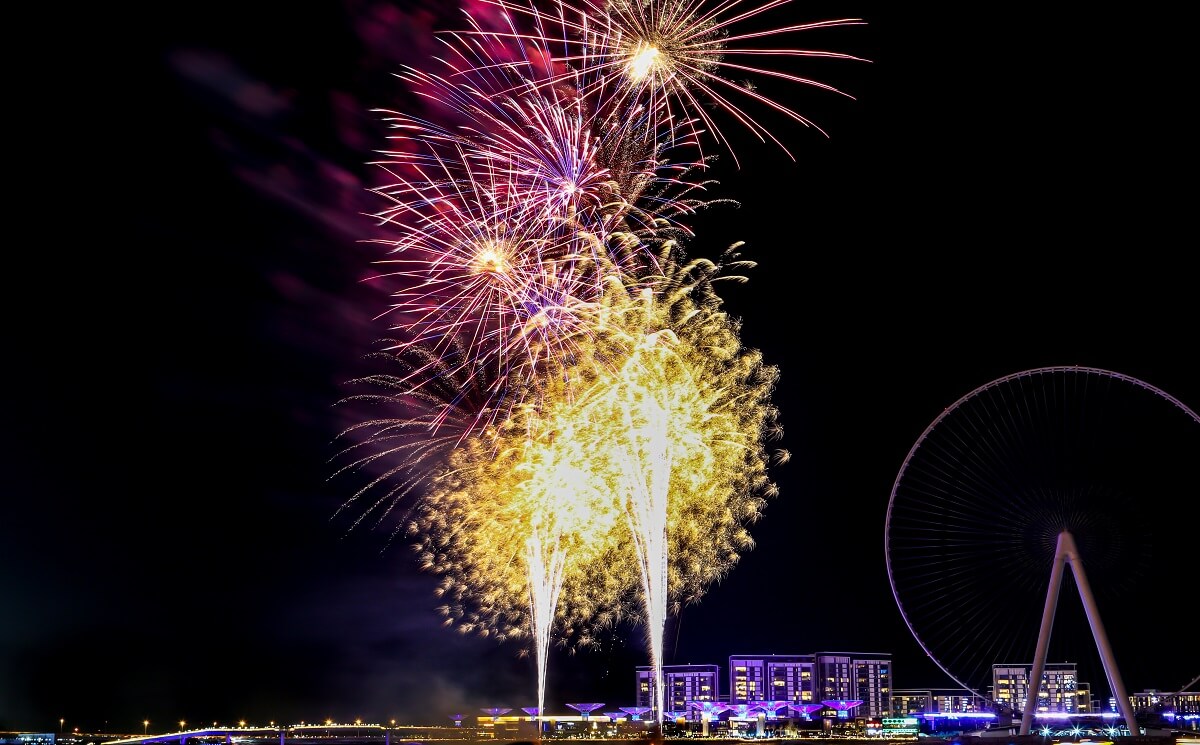 An Evening In Madinat Jumeirah
Jumeirah has a lot going on during New Year Celebrations. In fact, they're all over the place. A fire show? Check. Live music? They got it. Free-flowing champagne? You better believe it. The entertainment is practically endless at Jumeirah's NYE party, so you'll want to get there early to snag yourself a decent parking spot and to catch all the action from the beach.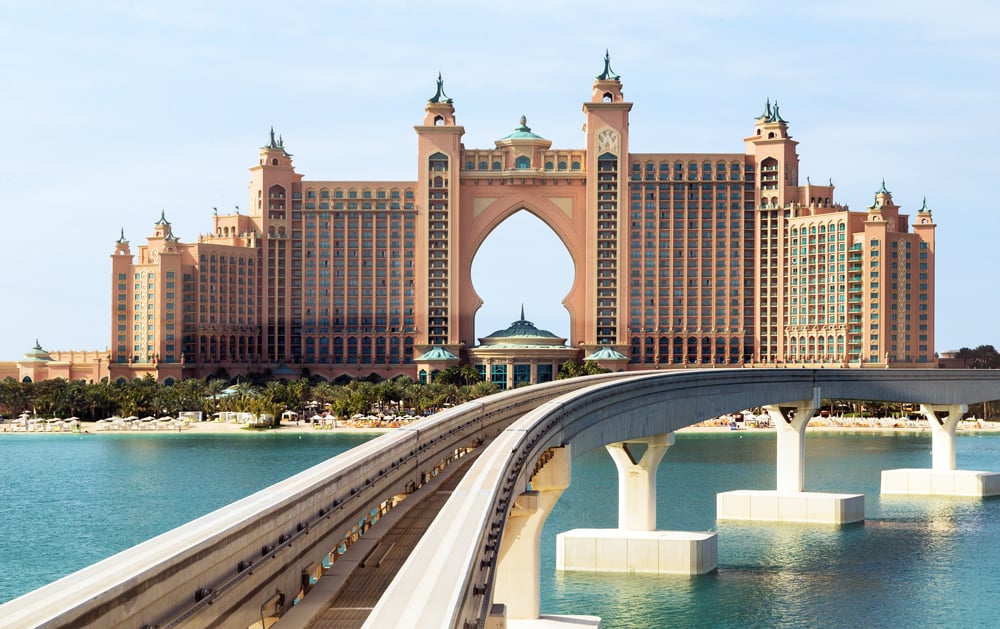 New Year Celebrations In Global Village
Global Village is a home to people from all different cultures. Each year, they come together to celebrate the New Year Celebrations in style. Tens of thousands of people flock to the venue to enjoy the best multicultural entertainment. It is also a favorite of expats and others who want to ring in the new year with their friends and family. Global Village Dubai is the largest mall in the world, and it's home to a wealth of fascinating attractions. The mall, which boasts over 1,200 shops, multiple theaters, ten-pin bowling alleys, and an exhilarating skating rink, has something to offer everyone. If you have kids in tow, they'll love the indoor carnival filled with rides, games, and other fun activities.
Set Off On A Hatta Adventure
If you're looking for an escape from the city that's still close enough to go back, then head to Hatta, a small town located within the Hajjar Mountains. This range of limestone mountains sits on the east coast of the UAE and features many outdoor activities, such as kayaking and hiking. There are also other activities in which adrenaline junkies can engage themselves, such as mountain biking and zip-lining. Hatta Mountains are the historic center of the Dhawahir tribe, and it's a city that is steeped in both culture and history. It's home to a number of natural wonders, including its lake, which straddles the border between Sharjah and Oman. As picturesque as it is, however, Hatta's true beauty lies in its historical sites and museums.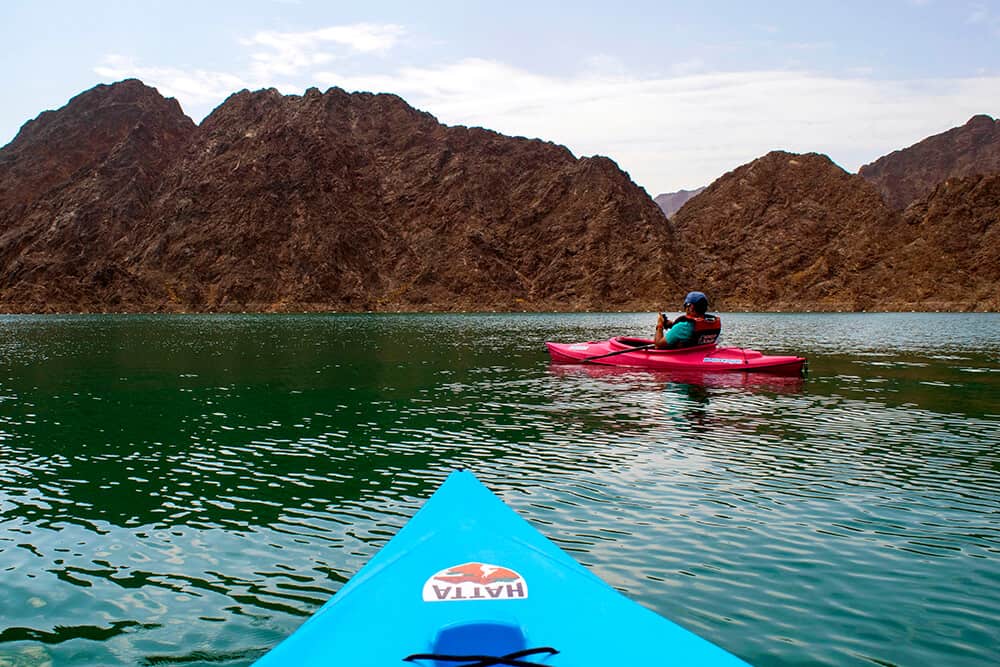 Dance the Night Away at Dubai Opera
Ring in the New Year Celebrations with eminent musicians at Dubai Opera! For three nights only, watch some of the brightest stars in the music industry come together. They will perform for a diverse audience which includes fans from various parts of the world, who have come to Dubai specifically to catch their favorite stars on stage. Every musician brings his own unique style and flare to the stage, making for a memorable experience for all attendees. Dubai Opera, an opera house in Dubai, is turning 15 soon, and to celebrate the life of this magnificent institution, the venue will host a series of concerts and events leading up to the big milestone. The fourth edition in its annual summer program, Opera On The Beach will be themed around the 15th anniversary celebrations with live bands and DJs performing on a state-of-the-art floating stage inside the Dubai Marina Promenade.
Captain Dunes – A Premium Tours & Travel Company
Captain Dunes is a Dubai Tours and Travel Company offering a variety of Dubai tours such as Desert tours, Abu Dhabi Tours, Al Ain Tours, Madinat Jumeirah tours and much more. Our tour guides are well-versed in English and Arabic languages and have extensive knowledge of the UAE. We offer you Dubai travel packages that help you explore this city on an exciting note with our expert guides.